Predicted Storm Surge Fails To Wreak Havoc
14 January 2017, 10:03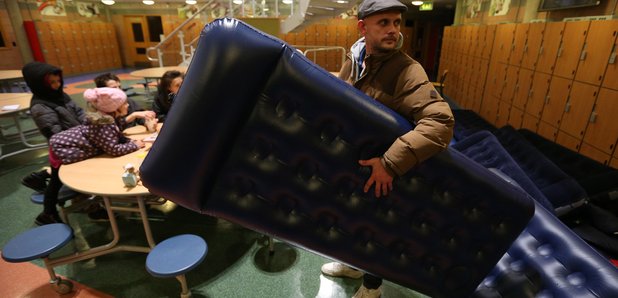 Flood-threatened residents have expressed relief on Essex's coast as a feared storm surge failed to deliver the chaos expected.
Hundreds were evacuated from their homes in Jaywick as the Environment Agency (EA) issued 17 severe warnings - which warn of danger to life - with those in Essex, Suffolk and Norfolk told they were most at risk.

But in the early hours of Saturday, the remaining residents in a rest centre in Jaywick were told they could return to their homes after no signs of flooding.

People waited for the storm surge to hit during the second high tide, with gale-force winds and higher than usual tides expected to bring waves crashing over coastal defences.

Essex Police said the centre in Clacton saw 230 residents at its peak - but no one visited another site in West Mersea.

Deputy Chief Constable Matthew Horne defended the warnings to residents, saying they were grounded in science and advice from the Environment Agency (EA) and the Met Office.
"We prepare for the worst case scenario and we would be happy to take the same decision again should we be faced with the same advice as we have had over the last 36 hours,'' he added.

EA manager Claire Beecroft warned walkers to be wary on coastal paths and promenades with the ``unsettled'' weather continuing on Saturday.

Ahead of the predicted surge in Jaywick many residents refused to leave their homes, despite an emergency services evacuation plan and pleas from Essex Police for them to move to safety.

Alison McGuire, who also decided to stay home, said: "I did not think it would come over - I thought to myself, 'What is all the fuss about?'."