Essex Police Announce Cuts And Station Closures
6 October 2015, 16:59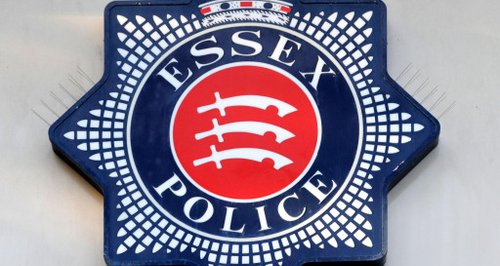 Essex Police has announced it is to shut 15 police stations, cut nearly 200 PCSOs and sell off its headquarters in a bid to save money.
The force needs to save £63 million by 2020 because of a reduction in funding by the Government.

Today, Chief Constable Stephen Kavanagh and Police and Crime Commissioner Nick Alston have laid out plans for how the force starts to tackle the challenge.

The main points from today's announcement are:


15 police station front desks are to close leaving a remaining 10
PCSO numbers will reduce from 251 to 60
Essex Police will reduce the number of buildings it owns from 80 to 30
Essex Police headquarters in Chelmsford will be sold off and the force will move to a new site also in Chelmsford
10 Community Safety Hubs will be set up where the remaining PCSOs and local teams will be based

Chief Constable Stephen Kavanagh told Heart the changes are necessary: "Essex Police will not be able to find those levels of savings without changing the way it delivers.

"What we are doing is much more emphasis on looking and identifying those who are most vulnerable, those that are most at risk and putting our resources into those."

Mr Kavanagh admitted this would mean officers would be far less visible and that the force would have to work harder to maintain a relationship with the local community.

He also defended the decision to shut 15 police station front counters, stating more people want to contact the force using things like webchat, apps and the internet.

He said: "We have 25 front counters across the county compared to 10 in Kent, compared to four in Hertfordshire. We are out of line.

"They don't get visited very often, they certainly don't get used to report crime very often. They're an inefficient model based on a historic way of doing things. They are far more symbolic than practical".

The 10 police stations that will remain open are Basildon, Braintree, Chelmsford, Clacton, Colchester, Harlow, Grays, Maldon, Saffron Walden and Southend.

The front desks set to close are Billericay, Brentwood, Canvey Island, Epping, Great Dunmow, Halstead, Harwich, Loughton, Pitsea, Southminster, South Ockendon, South Woodham Ferrers, Tilbury and Witham.

Mr Kavanagh also said the force is to sell off many of its buildings, reducing the number it owns from 80 to 30: "There is a £30 million backlog on maintenance which is increasing by £2 million a year.

"All of that money could be spent on technology, it could be spent on improving the tools to give officers the job of keeping Essex safe. Instead it's being wasted on old buildings that are based on a Victorian model of delivering policing."
The buildings to be sold off include Essex Police headquarters in Chelmsford. The force says it is in negotiations to build a brand new HQ on another site in the Chelmsford district which it describes as "cheaper" and "more flexible".

The plans have already been criticised in some quarters.

MP for Brentwood and Ongar, Sir Eric Pickles, said: "I am most concerned about the future of our PCSOs who do an invaluable job.

"I believe the reductions are more severe because of Essex Police's inability to make sensible decisions over a long time.

"They seem to be cuts without a purpose other than to cut. I would like to see Essex Police develop a policing policy fit for modern conditions and crime patterns.

"There is now an even bigger onus on the police to be contactable as well as being seen and accessible.
"The Essex Police and Crime Commissioner has told me it is currently impossible to report crimes by email or send photos or supporting evidence by email.
"Many forces across the country have already set up robust email reporting systems; why hasn't Essex?

"The Essex Police and Crime Commissioner has frequently said he would like to raise the Council Tax precept to better fund policing in Essex.
"This is in the hands of the people and not the Government. If the PCC feels needs he needs to make a case then put it to the people of Essex for them to decide."
The plans will now go to a public consultation and a final decision will be made in December.