Man Arrested Over 'Goldfinger' Murder Released
5 November 2015, 07:18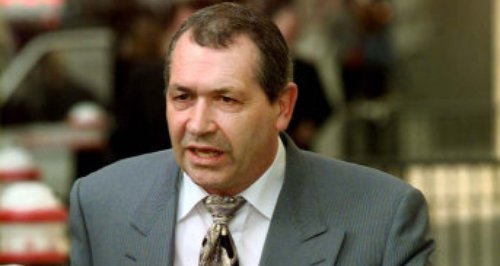 A man arrested over the murder of notorious criminal John "Goldfinger" Palmer, near Brentwood, has been released without charge.
The 43-year-old from Rugby was taken into custody in early August and bailed pending further investigations.

Mr Palmer, 65, was found shot in his home in south Weald, Essex, on June 24.

He had previously been cleared of handling proceeds from the #26 million Brink's-Mat bullion raid at Heathrow in 1983.

An Essex police spokeswoman said inquiries were continuing.

She said: "A 43-year-old man from Rugby who was arrested on suspicion of conspiracy to murder has been released from his police bail and will face no further action in relation to the matter.''

After Mr Palmer's body was found in his house in Sandpit Lane, South Weald, police did not initially treat the death as suspicious, blaming complications from a recent operation.

But a post-mortem examination later found he died of gunshot wounds to the chest.

Speaking after the arrest, Detective Chief Inspector Simon Werrett, who is leading the investigation, said: "This is a positive development in the inquiry but we are continuing to appeal for witnesses to any suspicious activity in the area to come forward or for anyone who has information which could help us to get in touch.''

Mr Palmer was known to have extensive connections in the criminal underworld and earned his nickname after being cleared over the Brink's-Mat raid.

He was jailed in 2001 for timeshare fraud, after building a multimillion-pound business that cheated thousands of Britons who wanted a holiday home in the sun.

He had spent the last eight years on bail following his arrest in Tenerife in 2007, where he was charged with fraud, firearm possession and money laundering.