Man Jailed For 15 Years For Basildon Rape
14 November 2014, 17:17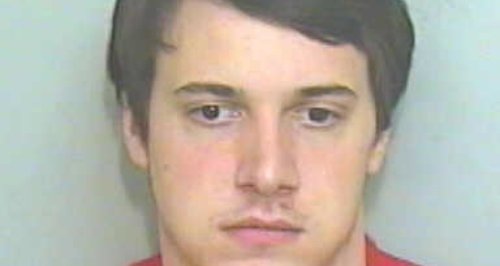 A man has been jailed for 15 years after he admitted attacking and raping a woman in an underpass in Basildon.
23 year old Nathan Morgan, who does not have a fixed address attacked the woman, who was also 23, near Broadmayne at around 11.30pm on 18th July.
He was jailed at Basildon Crown Court today (November 14) after he previously admitted offences of rape and assault on a 23-year-old woman.
Detective Inspector Richard Sage, of the Sexual Offences Investigation Team, said: "This was a horrendous attack on a lone woman as she walked home from a night out with friends. She has been receiving support and hopefully will be able to recover from the traumatic experience."
He added: "We would like to thank all the members of the public who came forward with information to help find the man responsible."
Michelle Brown, head of the CPS East of England Rape and Serious Sexual Offences Unit (RASSO) said:
"Nathan Morgan appears to have selected this lady at random after he saw her in the street walking home. He turned round, followed her, and attacked her once she entered the underpass.
He subjected her to brutal physical violence by banging her head on the pavement, tore her clothes and then raped her. He also tried to smash her mobile telephone to stop her from calling for help but fortunately, he was unsuccessful. She was able to call a friend who came at once and took her immediately to the police station.
The evidence gathered by Essex Police was built into a strong case by the RASSO unit to show that only Nathan Morgan was responsible for this cowardly and vicious attack. Our case was so compelling that he pleaded guilty at an early stage.
Although his guilty plea means the victim has not had to give evidence at a trial, she makes clear in her victim personal statement that this attack by a complete stranger has had a life changing effect on her. She is in a constant state of fear, suffers panic attacks and is unable to go out alone.
We know that rape has a devastating effect on its victims and CPS East of England is committed to building strong cases and supporting victims of rape and indeed of all sexual offences.
We are pleased that Nathan Morgan has been held to account for what he did and hope that this victim can start to rebuild her life knowing that justice has been done."