Memorial Stone To Be Unveiled In Clacton To PC Ian Dibell
6 November 2015, 06:55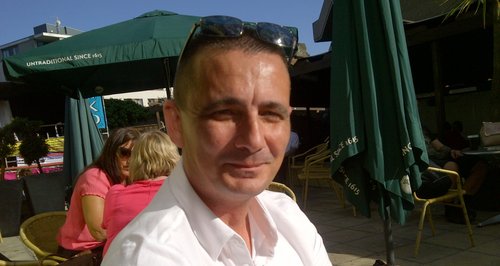 A special service is being held in Clacton later to unveil a memorial stone as a tribute to PC Ian Dibell.
PC Dibell was killed trying to disarm a gunman in the town in 2012 while off-duty.

The service is being organised by the Police Memorial Trust and will take place at the Sensory Gardens on Marine Parade West.

Geraldine Winner, Chair of the PMT, said: "I am so very proud to carry on the legacy left by Michael which will see us today honour the tremendous bravery shown by Police Constable Dibell.

"Every one of us owes a huge debt of gratitude to the men and women of the British Police Service. Every day they face the very real danger of losing their lives in the service of this country whilst keeping their communities safe."

The Chief Constable of Essex Police, Stephen Kavanagh said: "It is a privilege to attend this service in memory of Police Constable Ian Dibell, who paid the ultimate price in protecting the innocent people of Clacton.

'In not only confronting evil on our streets but in going back in to his house to get his warrant card and putting himself on duty, Ian displayed the heroism and professionalism that characterise the best of our breed.

"There are no words to adequately sum up the enormity of Ian's sacrifice, nor that of any officer who dies in the service of his community. PC Dibell paid the ultimate price for his actions, but he will never be forgotten by his colleagues in Essex Police, or the people of our county."