Two Teenagers Convicted Of Witham Acid Attack
9 October 2015, 07:19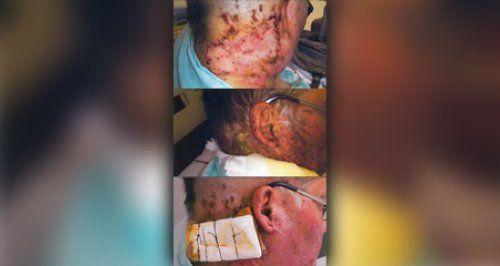 Essex Police says it hopes the victim of a "sickening and unprovoked" acid attack in Witham can find some closure after his attackers were convicted.
Wayne Ingol, who is in his 50s, was collecting post from the communal entrance to a block of flats on Bramble Road in August 2014 when he came across to men banging on the door.

Officers say after a "brief exchange" a corrosive liquid was thrown over Mr Ingold and the attacker ran off.

He suffered severe injuries to his hands, body and face, and has had to have skin grafts which are still ongoing.

19 year-old Aaron Isaac, from Elverson Road in Lewisham, and a 16 year-old from Mitcham, were arrested and then charged with throwing a corrosive fluid with intent to cause grievous bodily harm.

Yesterday they were both found guilty.

Ds Becky Young who led the investigation, said: "This was a sickening and unprovoked attack by two very dangerous young men on an innocent man who was simply going about his business.

"This attack left the victim with life-changing injuries.

"He will not only be dealing with the physical scars but also the mental scars for a long time to come.

"I hope today's verdicts bring a small level of closure for him."

The two teenagers are due to be sentenced next month and the judge in the case has warned they face significant custodial sentences.