Heart Breakfast Meets...
When the stars come to Essex, Heart Breakfast is the show they talk to. Listen to some of Martin and Su's favourite interviews from over the years here.
Martin and Su met the legend Lionel Richie and asked him the questions that you wanted them too.
Recently Played Tracks
1pm - 4pm
Text 'HEART' to 82122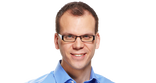 Stay tuned...
Now playing: Non-stop hit music