Win A Year Of Free Fitness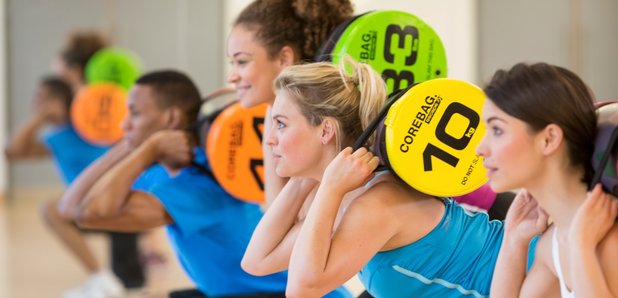 To celebrate the newly refurbished Southend Leisure & Tennis Centre we want you to WIN a full years membership and more!
Summer is approaching, so it's the perfect time to get up, get moving and keep fit. Southend Leisure & Tennis Centre is your new hub of all things fitness and leisure, and you can win yourself a year there on us!
Southend Leisure & Tennis Centre have completed and massive £1.3 million redevelopment, and it's officially opening this May 27th. The centre will be a haven for all the family with an extensive range of facilities, ready for all different levels of fitness.
You will find a new group exercise studio and an intencity area offering heart rate monitored work outs for those feel good sessions. Also featuring top of the range gym equipment, a spa and sauna facilities, swimming, diving, tennis, group exercise classes and more, so there really is something for everyone. Plus they have refurbished all their changing rooms, ensuring you can leave feeling fresh for the rest of your day.
Win a year of fitness
To celebrate, we've teamed up with Fusion Lifestyle, a leading registered charity which provides quality sport leisure and fitness activities to local communities in partnerships with Southend-on-Sea Borough Council to bring you an amazing prize. Not only will you win a year-long membership to the centre, but three personal training sessions to help get you started, and a Fitbit to track all your progress!
For the chance to win just answer the question below and register your details before 11:59pm Sunday May 21.
If you would like to see the centre in person, make sure you visit on May 27th or 28th for the official opening weekend, you will be given the chance to try different classes, including the brand new intensity rig, give your best tennis serve a shot or have some fun with the inflatables in the pool, as well as a host of other family activities.
Lastly, when you're ready for a recharge and a spot of healthy eating, check out their brand-new Bickels Yard Café offering healthy food and refreshments for all the family.
So what are you waiting for, make this year your most active year at the Southend Leisure & Tennis Centre.
Southend Leisure & Tennis Centre
Garon Park
Eastern Avenue
SS2 4FA