Win With Goodbye Christopher Robin!
Goodbye Christopher Robin | Official HD Trailer | 2017
01:43
To celebrate the release of Goodbye Christopher Robin, we've teamed up with Fox and Cineworld Braintree to give you the chance to win a brilliant cinema experience.
You could win tickets to see the film with a Large Combo (consisting of 1 Large Drink & either a Large Popcorn, Large Nachos or Large Hot Dog at Cineworld Braintree, along with some exclusive goodies from the film including a poster for the movie signed by some of the cast along with a gorgeous handmade Teddy Bear and a copy of Ann Thwaite's biography, 'Goodbye Christopher Robin: A.A. Milne and The Making of Winnie-the-Pooh'.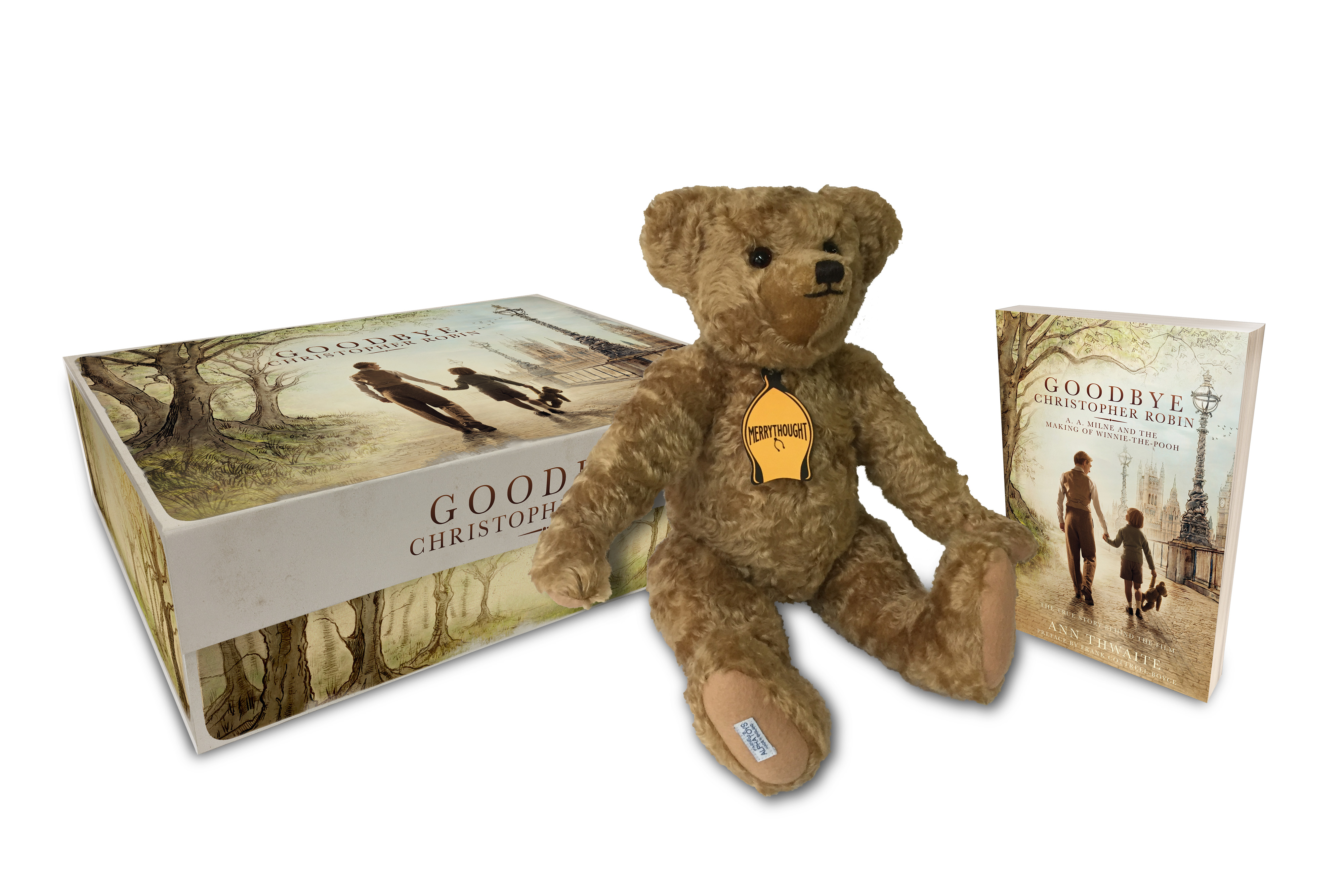 About the film
Goodbye Christopher Robin gives a rare glimpse into the relationship between beloved children's author A. A. Milne (Domhnall Gleeson) and his son Christopher Robin, whose toys inspired the magical world of Winnie the Pooh. Along with his mother Daphne (Margot Robbie), and his nanny Olive (Kelly Macdonald), Christopher Robin and his family are swept up in the international success of the books; the enchanting tales bringing hope and comfort to England after the First World War.
But with the eyes of the world on Christopher Robin, what will the cost be to the family?
Catch Goodbye Christoper Robin at cinemas from Friday September 29th.
Grab the popcorn!
For your chance to win, just answer the question below: