Family-Friendly Theatre Shows To Keep You Entertained This Year!
As the magic of Aladdin hits the stage in the West End with a dazzling display of singing and dancing at Prince Edward Theatre, we round up the MUST SEE shows.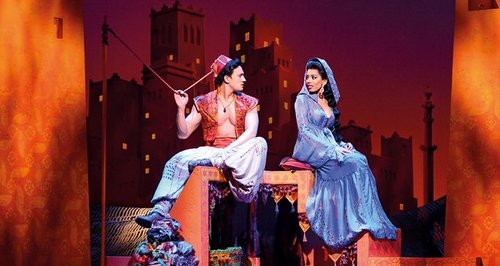 After the success of The Lion King's run on the West End stage, it seemed only natural that our other favourite Disney movie would be turned into a stage musical too.
Landing in the UK's capital following a successful run on New York's Broadway theatre district, the audience are left singing along to the films classic song's while the new tracks fit seamlessly into the production.
Former 'Britain's Got Talent' star Dean John-Wilson impresses in his role as Aladdin, while former Sugababe and Eurovision contestant Jade Ewen reminds us just how well she can really sing on number such as 'Behind Those Walls' - a real ode to her performance arts background - in her role as Jasmine.
The couple's chemistry on stage is magical with 'A Whole New World' being one of the many stand-out numbers. We won't tell you too much but through some clever stage trickery they manage to nail the magic carpet, which was definitely met with a few 'oohs' and 'aahhs'.
The real star of the show though is U.S star Trevor Dion Nicholas, who never failed to make the audience roar with laughter in his role as The Genie. Much like the character film, he is quick witted and eager for crowd participation.
Other shows you don't want to miss!
Motown The Musical, Shaftesbury Theatre, London
Soulful and magical are two words to describe this West End spectacular that tells the tale of the famed record label that began the careers of The Jackson 5, Smokey Robinson, Diana Ross and more.
It's safe to that actor Cedrick Neil's portrayal of Motown founder Berry Gordy is the stand out star of the show. His smooth vocals lends itself to a number hits penned by the legendary music mogul for artists such as Jackie Wilson including 'Rite Petite' and 'To Be Loved'.
Elsewhere, Charles Brown gives a convincing performance as Motown heroine Smokey Robinson, not just in his vocal ability but in his physical likeness to the star too.
Witty one-liners and bags of charisma help make him one of the more loveable characters in the show, whilst his renditions of 'You Really Got A Hold On Me' and 'My Girl' will have you moving your feet.
A real-must see show for any Motown fan!
Take a look at our pick of the best shows to see around the country.
'Gangsta Granny', Alexandra Theatre - Birmingham
See the world premiere of David Walliams' much-loved children's book 'Gangsta Granny' on the stage. This brilliantly funny show has been created by the team behind 'Horrible Histories', so you just know it is going to be good. It's touring throughout 2016 so don't miss it.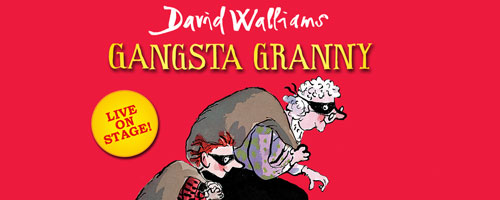 The Railway Children, King's Cross Station - London
If you're looking for a 'that's amazing' moment for all the family, then look no further than The Railway Children at King's Cross. The show incorporates a real steam train that chugs into the centre of the set, plus great acting and period costumes. This is one not to be missed!

Goodnight Mister Tom, New Theatre Oxford
If like us you're thinking 'I remember the original of this and I bawled like a baby', then get the tissues ready for the stage show! The classic heartwarming tale of a little boy evacuated in the Blitz is guaranteed to make your whole family thankful throughout Easter.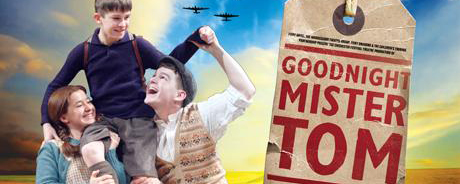 Joeseph and The Technicolor Dreamcoat
'X Factor' champion Joe McElderry stars in the retelling of the Biblical story of Joseph, his eleven brothers and the coat of many colours. This magical musical is full of unforgettable songs including 'Those Canaan Days', 'Any Dream Will Do' and 'Close Every Door To Me'.
Ooh what could it be?
Robert Pattinson Is 'Kind Of' Engaged And We're Not Sure What That Means
Recently Played Tracks
To listen live, choose your preferred station:
Stay tuned...
Now playing: The best feel good music