If You Didn't Manage To Get Tickets To The New 'Harry Potter' Play, Try This
'Harry Potter and the Cursed Child' is notoriously impossible to get tickets to, but never fear if you weren't one of the lucky ones, because this looks just as amazing!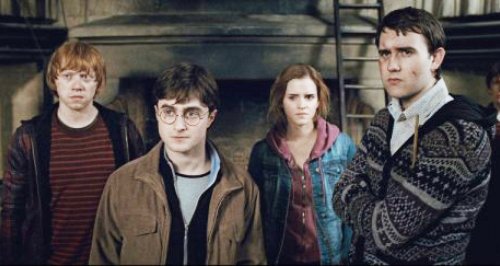 We haven't experienced Pottermania the likes of this in years!
First there was the script of the new play, then there was the play itself, now there's a nationwide concert of the original classic film soundtrack!
Yes fans of the famous book series and film franchise have plenty of reasons to be excited at the moment.
So if you didn't manage to get tickets to the hottest new West End play 'Harry Potter and the Cursed Child', then don't despair just yet!
We have the answer.
Music lovers will be delighted to discover that a countrywide tour will be taking place, featuring the entire symphony orchestra.
The touring group will perform the whole live score to the first tale of the boy wizard's adventures in 'Harry Potter and the Philosopher's Stone'.
Kicking off at London's Royal Albert Hall in May 2017, the group will then travel to Birmingham, Cardiff, Manchester, Liverpool, Leeds and Glasgow.
So how can you be there?
Pre-sale tickets are available ALREADY, for some venues including London's Royal Albert Hall and Liverpool's Echo Arena.
General tickets go on sale 24th August 2016.
Conductor Justin Freer has described the occasion as "an unforgettable event" and we reckon if you manage to get tickets you'll be as smug as a newly initiated Hermione into Gryffindor.
Your one-stop shop for all information about the upcoming 'Star Wars: The Last Jedi'.
The Bee Gees singer took to the stage during the 'legends' slot of Glastonbury Festival.
Recently Played Tracks
To listen live, choose your preferred station:
Jess Glynne Don't Be So Hard On Yourself

Robbie Williams Rock DJ

Bruno Mars That's What I Like

Jermaine Stewart We Don't Have To Take Our Clothes Off
Stay tuned...
Now playing: The best feel good music