Ricky Gervais Returning To The Stage For Stand-Up Tour, Humanity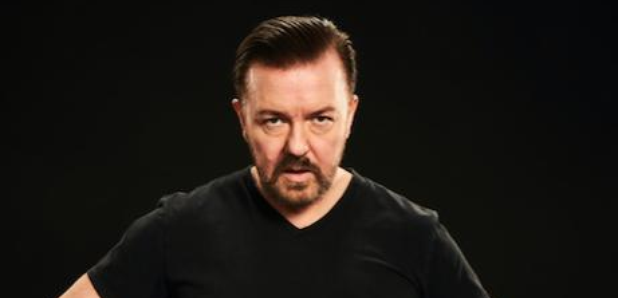 Creator and star of The Office, Extras & Derek, Ricky Gervais' Humanity World Tour will be his first stand-up in seven years.
Considered one of the most influential British comedians since Charlie Chaplin Ricky Gervais received the Charlie Chaplin Britannia Award for Excellence in Comedy 2016 BAFTA/LA)
2016 has been a busy year for Ricky Gervais, with the movie and DVD release of David Brent: Life On The Road, the release of David Brent & Foregone Conclusion - Life On The Road the album, the launch of Special Correspondents on Netflix as well as the publication of the David Brent Songbook. He also hosted the Golden Globes for a 4th time last year and 2017 begins with Ricky Gervais's return to stand-up.
Ricky has won three Golden Globes, two Primetime Emmy Awards and seven BAFTA's.
His hit series The Office is the most successful British comedy of all time, shown in more than 90 countries with seven remakes. Ricky Gervais is an award-winning stand-up comedian with four international tours to date. His 2007 stand up show 'Fame' became the fastest selling UK stand-up show in history with 100,000 tickets for his London shows going in 9 minutes!
Tickets go on sale Friday 24th February 2017 at 10am
Tour Dates and Venues
Sheffield City Hall: Monday 3rd April 2017
Plymouth Pavilions: Tuesday 25th April 2017
Glasgow Clyde Auditorium: Tuesday 2nd May 2017
Brighton Centre: Tuesday 9th May 2017
Edinburgh Playhouse: Thursday 8th June 2017