See Elton John Live In Concert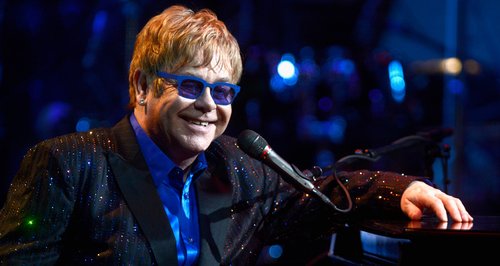 Buy tickets to see Elton John and his band in the summer of 2017...
Don't miss out on your chance to see Elton John LIVE in concert next summer 2017!
The legendary singer and his band will be performing at Airdrie's Excelsior Stadium, First Direct Arena in Leeds and the Genting Arena in Birmingham next June, singing classic tracks like 'Crocodile Rock', 'I'm Still Standing' and 'Your Song'.
Tickets for the Wonderful Crazy Night Tour are guaranteed to sell fast, so dive in quick for a night to remember.
Here's what you need to know...
June 2017 Tour Dates
Newcastle Arena – Saturday 3rd December (NOW ON SALE)
Twickenham Stoop Stadium – Saturday 3rd June 2017 (ON SALE FROM FRIDAY 23RD SEPT)
3aaa County Ground, Derby - Sunday 4th June 2017 (ON SALE FROM FRIDAY 23RD SEPT)
Genting Arena, Birmingham - Wednesday 7th June 2017 (ON SALE FROM FRIDAY 23RD SEPT)
First Direct Arena Leeds, Thursday 8th June 2017 (ON SALE FROM FRIDAY 23RD SEPT)
Ewood Park, Blackburn Saturday 10th June 2017 (ON SALE FROM FRIDAY 23rd SEPT)
ABAX Stadium, Peterborough – Sunday 11th June 2017 (ON SALE FROM FRIDAY 23RD SEPT)
Portman Road, Ipswich - Saturday 17th June 2017 (ON SALE FROM FRIDAY 23RD SEPT)
Select Security Stadium, Widnes – Sunday 18th June 2017 (ON SALE FROM FRIDAY 23RD SEPT)
Airdie, Excelsior Stadium - Saturday 24th June 2017 (ON SALE FROM FRIDAY 23RD SEPT)