St Bridget Nurseries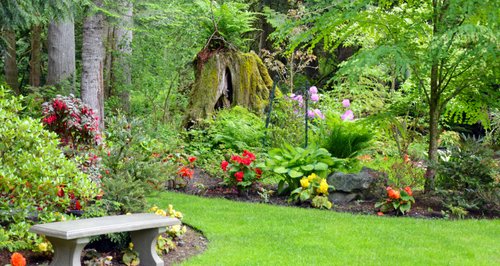 St. Bridget Nurseries is a family business and is one of the oldest and most well-established nursery and garden centre businesses in the UK.
It grows over 2000 different varieties of plants including shrubs, roses, herbaceous perennials, conifers, seasonal crops, ornamental & fruit trees!
They've been growing beautiful plants on our nursery in Exeter for over 88 years and their home-grown plant department really is the gardener's choice.
They are an independent family run company and their two garden centres have something for everyone whether you are a novice gardener or an expert. Their staff are at hand to assist you and with a restaurant at each centre your family can enjoy a full day out.
The two Garden Centres are broadly similar, the two main differences are that at Clyst St. Mary there is an extensive aquatics department with a permanent water garden feature as well as a franchise selling garden building materials.
Whilst at Old Rydon Lane there is a large garden furniture department and a franchise selling conservatories. Both centres have coffee shop franchises offering home-cooked food.