MK School Warns Over Attempted Abduction
A school in Milton Keynes has sent a letter to parents today saying there's been a child abduction attempt this morning.
The school, in Walnut Tree asked parents to be vigilant during "hand-over" time - and asked mum and dads to speak to their children about dangers like this.
The letter says:
"At approximately 8.20am there was an attempt to abduct a pupil from Heronsgate school. (Lichfield Down in Walnut Tree).
This took place opposite the meeting place in the car-park. The man was described as being in his 30s, white with blonde hair.
He was of medium height and build and had a scratch on his left cheek. At the time, he was wearing blue jeans, a blue/green T-Shirt and converse trainers.
He grabbed the child's bag and said "you're coming with me" luckily the child managed to break free and is now safe and well.
Police are now involved and taking appropriate action. The letter goes onto remind parents of school policies and asks parents to be vigilant and use "this safeguarding opportunity" to talk to children about keeping safe."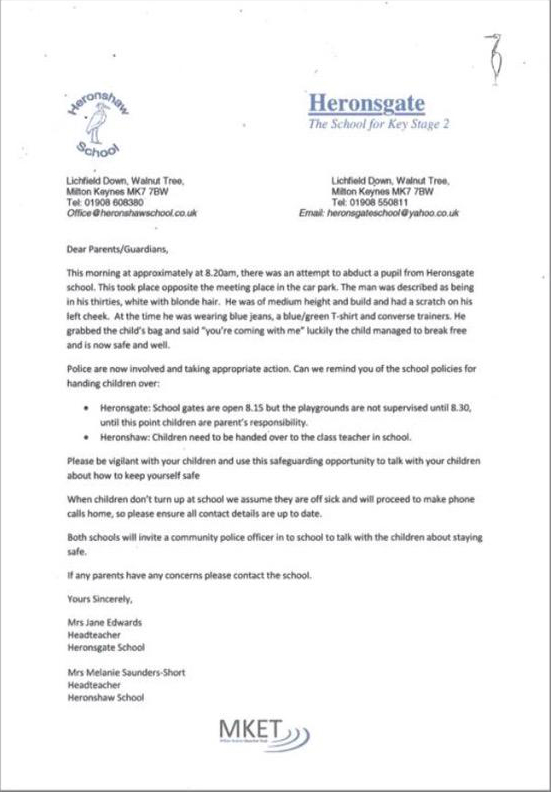 Heart Radio approached Milton Keynes Council who say they're aware of the letter but are not directly involved as it's not one of their controlled schools.
We're awaiting to hear from Thames Valley Police on what happened.