Crimestoppers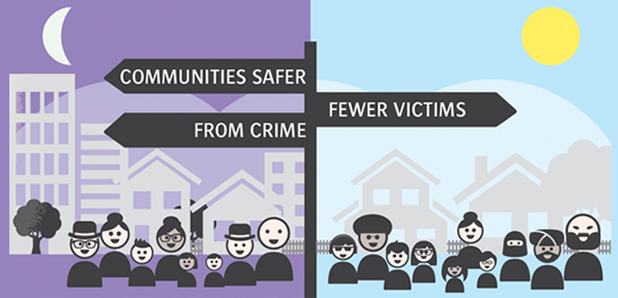 For over 25 years Crimestoppers have helped people who want to stop crime that hurts them, their family, and their community. Their anonymous service gives them the opportunity to speak out when their personal circumstances could silence them.
They believe that individuals and communities have a right to be safe from crime and the fear of crime. Each of us have a responsibility to create a country where there are fewer victims of crime.
As a charity, they have a unique role that is independent from authorities. Their promise of anonymity really makes a difference to:
those who contact them with nowhere else to turn

the victims of crime who see justice being done

communities being safer places
Their mission is to create a promise of anonymity, vulnerable individuals and communities can stand up against crime without fear of intimidation or possible retaliation.
They aim to:
detect, reduce and prevent crime through the provision of information

give people the information and tools to act against crime
Call: 0800 555 111