Warehouse Climbing Centre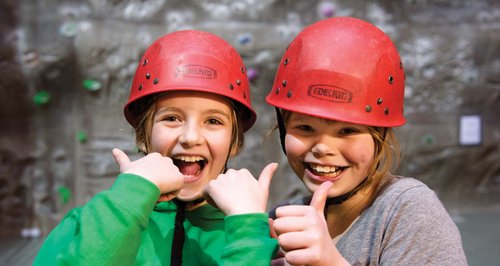 Step inside this transformed Victorian warehouse and you'll discover an impressive indoor climbing and caving venue with something for everyone – young and old, climbing novice and veteran.
They have a varied range of climbing walls (up to 11 metres), Bouldering floor, Caving system, innovative DigiWall, dedicated Kids' Zone, Party rooms, Meeting rooms, and Café-Bar with friendly staff to keep you safe, providing expert tuition and careful supervision.
You can party here with your kids, colleagues or grandparents; join a climbing club (if you're school-age); learn to climb and belay; push your climbing skills to the max; hold a meeting with colleagues; have a team-building session…or just sit back and relax with a good coffee!