Chipping Campden: Search For Shoplifting 'Chef'
19 September 2014, 12:19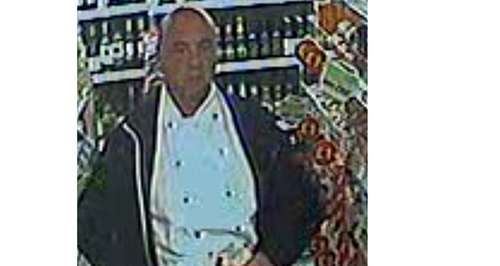 Police have released a CCTV image of a man dressed as a chef who is suspected of shoplifting in two High Street stores in Chipping Camden.
The incidents took place on Wednesday 10 September 2014 between the hours of 14.45 and 15.15.
The man is suspected of stealing food items from both shops and placing the goods down his trousers and inside his clothing before leaving the shop. No payment was made for the goods.
He is described as being white, in his mid to late 40s, about 6 feet tall, stocky, balding, with a Midlands accent, and wearing a white chef's jacket.
Anyone with information is asked to call 101 quoting crime number Incidents 277 of 10 September and 100 of 15 September, and Crime Number 21355/14.
You can also give information anonymously by contacting the charity Crimestoppers on 0800 555 111 or via the Crimestoppers website and you may receive a reward if someone is arrested and charged.