Gloucester: App Targeted At Gangs
26 September 2013, 13:31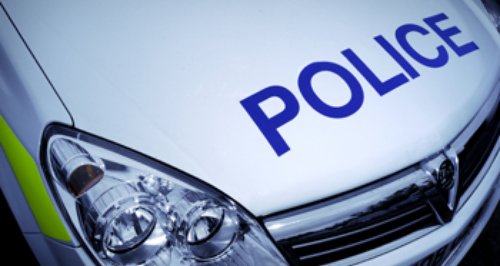 A unique application for mobile phones that will provide a safe new "hotline" is the latest initiative to tackle gangs in Gloucester.
The new technology is available to mobile phones and tablets and can be used to provide information on gangs and gang-related activity.
Most importantly, it will create a confidential channel of communication between young people.
The App has been developed for the Avenger Task Force team, the multi agency project involving representatives from Gloucestershire Constabulary, Gloucester City Council and Gloucestershire County Council's Youth Support Team which was launched in June with the aim of reducing the number of youngsters involved in gangs.
It has been unveiled by Gloucestershire's Police and Crime Commissioner Martin Surl who is helping to fund the initiative and provide extra support to youngsters who are, or may be, vulnerable.
Martin Surl said:
'We need to be able to communicate with young people on their own terms and the App will enable anyone to talk directly with the Avenger team in complete safety.
'They will be able to do so without fear of reprisal or leaving any evidence on their phones which could make them vulnerable.'
A crackdown by police on gang-related violence in the city called Operation Avenger led to over 50 arrests, two people receiving gang injunctions banning them from entering the city and one man being jailed twice for gang-related activity.
Avenger Task Force coordinator Inspector Neil Smith said:
'We're talking about a small number of groups in the city who have a degree of organisation, consider themselves a gang and are engaged to some level in criminal activity.
'Developing our own technology will give us a new means of getting on top of the problem.'
The Avenger Task Force already has an anonymous reporting hotline for anyone wanting to report gang activity - ATF@gloucestershire.police.uk
Tony France of InfoBuzz, which promotes positive change in the lives of young people through support around drugs and emotional health issues and who has developed the App said:
'It will be an extension of an existing platform that already includes self assessment and support in relation to drugs, alcohol, prison and homelessness. It will also provide confidential access to the Avenger Team for parents and teachers who are looking for advice and information.
'It's a completely safe network because nothing is kept on the device.'