£400,000 Profits Made on Gloucestershire Speed Awareness Courses
30 May 2017, 06:00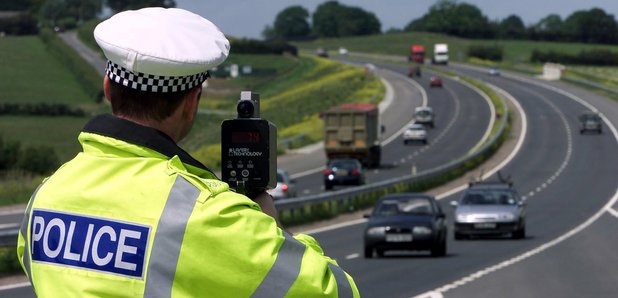 Heart has exclusively found out Gloucestershire County Council made about £400,000 profit on speed awareness courses last year.
In the 2016/17 financial year, 17,416 people who were caught speeding took the National Speed Awareness Course in Gloucestershire.

At this time the course was being run by Gloucestershire County Council.

During that time they generated £1.6 million, and after running costs were taken out there was a £400,000 surplus.
Police and Crime Commissioner Martin Surl's told Heart although they were doing a good job they shouldn't have made a profit in this way.
"The law is fairly clear, it's been clarified, I think it was ambiguous at one point but its very clear now, you're only allowed to recover the cost of the course, everything else must be paid for in some other way through taxation.
"I know they made money on it and I'm not blaming them for that but it isn't legal anymore, if it ever was, so that's just the reality and the courses are now £14 cheaper as a result.
"Now people can go on as long as they like to say, they should charge them more, they should make a profit, but as the commissioner I can't break the law, I just can't.
"I want to make the roads as safe as possible, I really want to work with the County Council to do that, with all the charities to do that.
"But the reality is if they continued charging to make a profit they'd have been called in and found wanting."
In response Gloucestershire County Council has told Heart in a statement they didn't do anything illegal.
Nigel Riglar, commissioning director for communities and infrastructure at Gloucestershire County Council said:
"We were disappointed by the Police and Crime Commissioner's decision to pull out of the county's road safety partnership (RSP). Despite this, the RSP's work to improve safety on Gloucestershire's roads will continue, thanks to an investment of £390,000 by the county council.
"Prior to the Police and Crime Commissioner's decision to switch to a private company to provide speed awareness courses, the money raised through the courses was reinvested straight back into improving road safety in Gloucestershire. This included launching the new Road Safety Community Hub in October, supported by the OPCC's office.
"We believe that we have been operating legally with regard to the use of course fees and Martin has been a part of the partnership throughout this time."