Stroud: Murder Investigation Underway
13 November 2014, 09:26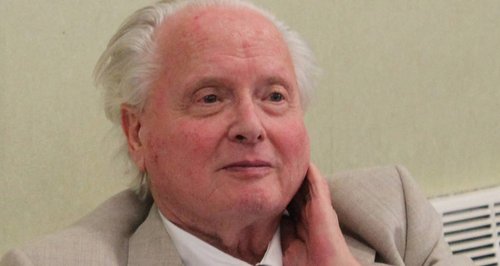 Police have charged a man with the murder of 82-year-old Dennis Plater in Stroud.
David Hall, 47 and of no fixed abode, will appear before magistrates in Cheltenham today in connection with the incident at the victim's house on Walkley Hill, Rodborough, on Friday November 7.
Detective Superintendent David Sellwood said: "We have yet to find the weapon used, believed to be a knife. We believe it may have been discarded between Walkley Hill and Stroud railway station, anyone with any information is asked to contact Gloucestershire police on 101, quoting incident number 126 of November 7."
In a statement Mr Plater's family said: "Dennis Plater was a beloved husband, father, brother and grandfather.
"Dennis and his wife Mary moved to Stroud in 2004 to be closer to their daughter and her family, they had come to call it home. Dennis enjoyed crafts, tapestry and was most happy tinkering with his model railway.
"It is incomprehensible that we have lost Dennis in this way, and the family would like to ask that you respect our privacy at this difficult time.
"We thank all the Gloucestershire Police force for their hard work, help and support."
People can also give information anonymously by contacting the charity Crimestoppers on 0800 555 111 or via the Crimestoppers website and you may receive a reward if someone is arrested and charged.