Radio
These 3 Feel Good Artists Could Win You £10,000!
Weekdays 6am-10am. Join Warren and the team for the latest news and travel, more music variety and showbiz gossip.
As we move into the new year we're thrilled to announce some super exciting changes to our presenter line-up here on Heart.
Weekdays 4pm-7pm: Justin Walker will get you home with more music variety and the latest news and travel information.
Play
Robbie Williams and Emma Bunton - 'Two Become One' (Live For Heart)
04:17
Recently Played Tracks
12pm - 4pm
Text 'SHOW' to 82122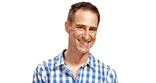 On TV:

Emma Bunton's 90 From The 90s

10am - 5pm
Wet Wet Wet Love Is All Around

Now

Michael Jackson Earth Song

15:00

Spice Girls Who Do You Think You Are

14:56

No Doubt Don't Speak

14:51