The Chelten'HAM' Festival
Play
Heart Breakfast's Chelten-HAM Racing
02:48
Just when you thought the Gold Cup at Cheltenham was as exciting as it got, Warren's changed the game.
It's that time of year where tens of thousands of horse racing fans descend on Cheltenham for the famous races - but with all that attention on Prestbury Park, it can leave the rest of the county feeling a little left out.
Well, not any more! Because for one day only, Warren and our friends from Over Farm near Gloucester put on The Chelten 'Ham' Festival - aka Pig Racing!
So if you're looking for something a little different to have a flutter on this week, get the family or your work mates together and watch the first half of the video. Then place your bets and enjoy the race!
Good Luck!
Heart Breakfast's Chelten-Ham Festival
See all the behind the scene photos from the filming of Gloucester's version of The Chelten-Ham Festival
Take a look back at the highlight of the jump season, Cheltenham Festival 2017.
Recently Played Tracks
10pm - 1am
Text 'HEART' to 82122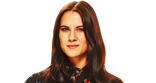 Stay tuned...
Now playing: Non-stop hit music