Big Town Showdown Season Finale
What a first for The Big Town Showdown...... Paul Walker makes a second appearance on a brand new season of the brainiest quiz in Gloucestershire and snatches the top spot with the fastest time ever!!
His return to Big Town Showdown in 2013 has brought in a brand new time of 29 seconds. A brand new record for the entire quiz.

Here is how Heart celebrated his win at the end of 2012.
The cleverest, brainiest, most super-intelligent person in Gloucestershire is...
PAUL WALKER from LONGLEVENS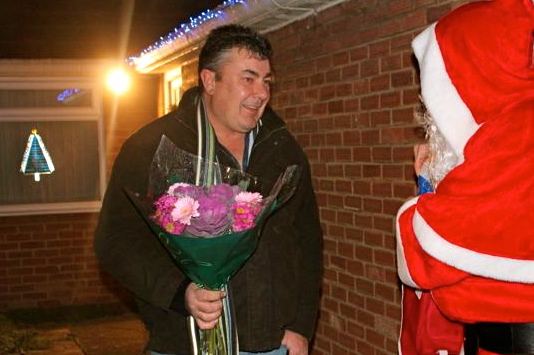 If you missed him answering his 10 questions at record speed you can listen back to it here:
Big Town Showdown Season 3 Winner - Paul Walker Longlevens
On Heart Breakfast, Producer Lauren surprised Paul on his doorstep, along with Father Christmas, Stuart from JCB, neighbours and family, the Heart team and a twenty piece choir!
He was rewarded with a number of amazing surprises including flowers, champagne, Auntie Anne's pretzels, tickets to The Everyman Theatre Pantomime, a nights stay for two at Tortworth Court Four Pillars Hotel, a miniature JCB in a bottle, a VIP trip around the JCB factory and 'The Choir Factor' sang him his own original Christmas Carol.
If you missed the surprise on the show, listen back to his fantastic reaction here:

Producer Lauren surprises our season finale winner.
You can also check out the pictures of our surprise below.
With Thanks to...