The Royal Baby Diaper Derby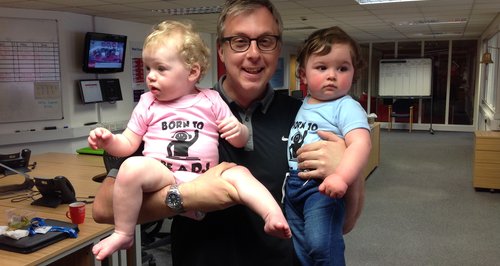 The most unscientific experiment to discover the sex of the Royal baby is here!
Its Warren Moore from Heart Breakfast's Royal Baby Diaper Derby! With Kate Middleton being days away from having her 2nd child, will prince George be getting a Royal brother or sister for the pass me downs?

So we put little baby Max and baby Elsie head to head on our special purpose built Heart race track to determine the sex of the next Royal Baby!
Sat on the start line we have baby boy Vs baby girl and its going to be a crawl to the finish! Who do you think will win?

Check out the nail biting, edge of your seat video of the thrilling baby race below and find out the answer to the sex of the next Royal baby!