Enjoy a shopping trip to France
A daytrip to France is the perfect way to enjoy a great day out shopping....
Calais, just 90 minutes from Dover, is a real treat.
Visit the Boulevard Lafayette or experience Calais' biggest shopping mall - the Cite d'Europe with over a hundred and forty shops to browse around.
Then take a bracing walk on the sandy beach at Escalles and enjoy the impressive Cap Blanc-Nez cliffs.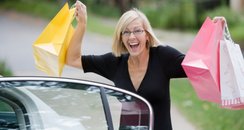 Enjoy fresh air, sea views, and a great choice of bars and restaurants on board, and save money on wine, beer, spirits, fragrances and cosmetics in the on board shop, perfect this close to Christmas!
Get there with P&O Ferries and you can pack as much shopping in your car, as you can fit.
Take a daytrip to France with P&O Ferries
- the getaway that won't break the bank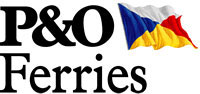 P&O Ferries, Expect more