10 Years Of High Speed Trains In Kent
14 November 2017, 09:15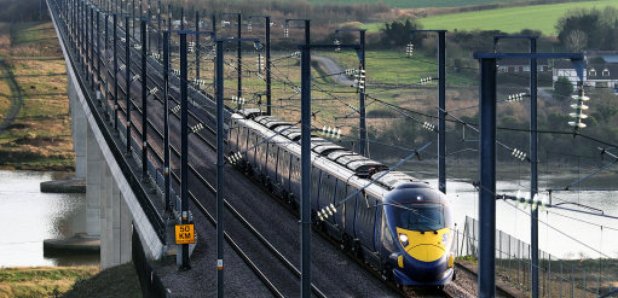 Ten years ago Leona Lewis was at Number 1 with Bleeding Love and Gordon Brown was Prime Minister.
2007 was also the year that Kent got a new high-speed railway line.
High Speed One is now credited with adding almost £4 billion to the county's economy and boosting tourism.
On November 14th the final section of the Channel Tunnel Rail Link was completed and services from mainland Europe could reach London in record times.
It also marked the start of commuters services between Kent and the capital – cutting journey times by more than half in some cases.
Since then, HS1 is thought to have provided £3.8 billion in economic and social benefits and boosted house prices.
Passenger numbers have doubled in ten years and in 2016, the line carried about 10 million domestic and 10 million international passengers.
It's also credited with providing a much-needed boost to the county's visitor economy with passengers flocking down to places like Margate and Ramsgate.
Dyan Crowther, chief executive of HS1 Ltd, which owns and operates high speed services, said: "Over the past 10 years HS1 has raised the bar for the rail industry internationally.
"Driving significant reductions in journey times on both domestic and international routes, the line has been a catalyst for remarkable economic, cultural and social growth across Kent.
"We're excited about what the next 10 years will bring as we ensure that HS1 continues to deliver for the region and the UK more widely."