Animals Killed At School Farm
29 December 2017, 17:14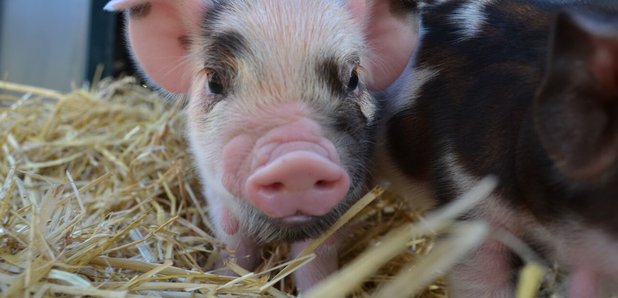 Police are looking for a group of four boys after several animals were killed at a school in Sittingbourne.
CCTV apparently shows several pigs and chickens being kicked and beaten at Westlands Schools.
It's believed to have happened some time over Christmas.
Swale Academies Trust principal Jon Whitcombe, who oversees the management of the school, has been to survey the damage with police.
Mr Whitcombe said: "We have had a break-in of youths over the Christmas break who have behaved in an abysmal manner towards some of our animals.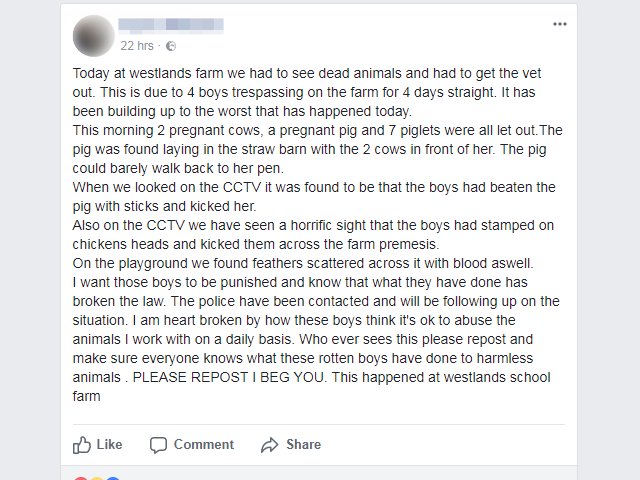 "We are now dealing with the consequences.
"We have had a school farm for many years. It's a much-loved part of the school community and the children really benefit from the opportunities the farm provides."
Mr Whitcombe added: "The young farmers here are devastated by what the animals had to experience, seeing the carnage these youths have been responsible for."
He said the incident was one of the most serious incidents to affect the secondary in 20 years and the school would be working with police to ensure those responsible are caught and dealt with.
Police confirmed it is investigating the incident and inquiries are ongoing.
A spokesman said: "We received report on Thursday December 28 that a number of animals had been killed at an address in Westlands Avenue, Sittingbourne."