Gang Caught With Gun On M2 Jailed
9 February 2018, 07:43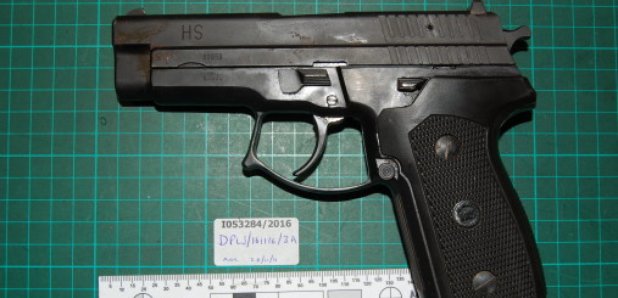 Three men and a woman have been jailed for a total of almost 30 years after a gun was found in their car on the M2.
Police also found ammunition when they were pulled over between Faversham and Sittingbourne last February.
More weapons were also found at an house in east London.
The court heard how Met Police officers started investigating the gang after a raid in Dagenham in 2016.
They discovered they'd been in contact over WhatsApp and had travelled to Ramsgate to pick up another firearm.
Detective Inspector Tim Grinsted, who led the investigation, said: "Firearms pose a significant danger to the public and we are delighted that we've been able to take them off the streets.
"This was a very complex investigation, with the defendants carrying and exchanging firearms across London and Kent. Their sentences reflect just how serious the courts take this type of offending.
"Gun crime of any kind will not be tolerated and the Trident and Area Crime Command is committed to reducing offending linked to firearms and removing them from criminal circulation."