Gravesend Attack - Man Jailed
8 November 2017, 11:36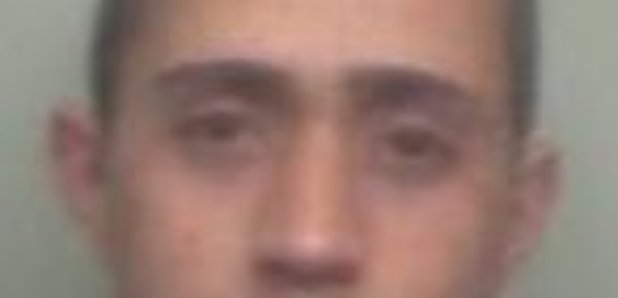 A 27-year-old man has been jailed for more than three years after admitting to assaulting two men in Gravesend in an unprovoked attack.
Rebaz Mohammed, 27, of St Andrews Road, Croydon, Surrey, was jailed at Maidstone Crown Court on Monday 6 November 2017 after pleading guilty to a charge of wounding, actual bodily harm and criminal damage.
The court heard how on the evening of Monday 17 August 2015 Mohammed went to The Pool Table Shop in Queen Street where he demanded to be given a large amount of food.
Mohammed was given a smaller portion of food and he helped himself to a cup of tea. He went outside to sit at a table where he was shouting and swearing and one of the victims, who works in the restaurant, attempted to calm him down.
Mohammed continued to be irate and threw the cup of tea at the man's face before he started to punch him.
Another staff member came to help the victim when Mohammed was seen to pull out a small knife from his trouser pocket. He went to attack the first victim, however the second man was struck by the knife on his arm.
This man was able to remove Mohammed from the restaurant and the doors were then locked, however, still enraged, Mohammed used a brick and threw it at two full length glass doors. He also used a second brick to smash a window.
Mohammed then started to throw pieces of the glass towards both victims, causing them a number of injuries.
A man, who was known to both the victims and Mohammed, then arrived at the restaurant and pulled Mohammed outside.
PCSO's who were nearby heard the disturbance and attended the incident along with officers and Mohammed was arrested and subsequently charged.
Both victims were taken to a local hospital where they were treated for various injuries including cuts and bruises.
Mohammed was jailed for three years, two months and seven days when he appeared at the court.
Investigating officer, Detective Constable, Grant Broad said: 'This was a completely unprovoked attack on two people who both received injuries as a result of Mohammed's actions.
'He lost control and was intent on causing as much damage as possible and was only stopped when another person intervened and the police were alerted. I'm pleased he has received this sentence as it is justified.'