'Lives Are Being Put At Risk'
29 October 2017, 08:22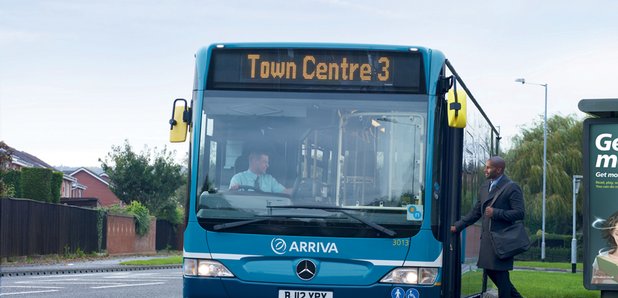 A cash reward is being offered after 22 buses had rocks or bricks thrown at them in Gravesend.
They've all happened since the end of August and some windows have been smashed.
In some incidents, the driver's window has been targeted which could cause serious injury to the driver and potentially the passengers and pedestrians.
Arriva is offering a £200 reward for information leading to the arrest and conviction of those responsible.
Acting Chief Inspector Patrick Holmes, Gravesham District Commander said: 'This is extremely serious, the youths doing this who will be from the local area, are putting many people's lives at risk.
'I would urge anyone who knows who they are to urgently encourage them to give themselves up, or to report them to us so we can speak to them before there is a tragedy.'
An Arriva spokesperson said: 'Unfortunately windows were recently broken on services 483 and 423, which were not the first incidents of their kind. We are working closely with the police and are offering a £200 reward for any information leading to the successful arrest and prosecution of the perpetrators. The safety of our passengers and drivers is always paramount.'
Anyone with information is asked to contact 01474 366149 quoting crime reference XY/54807/17.