Trains Cancelled As Kent Prepares For More Snow
2 March 2018, 07:59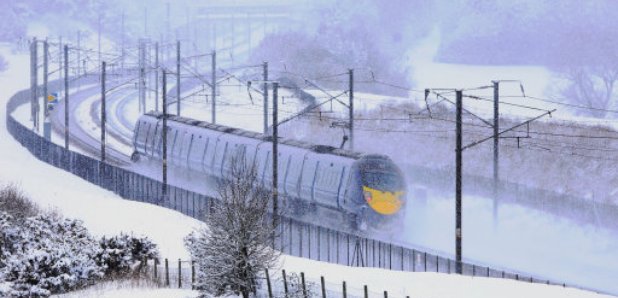 Loads of trains are cancelled and some stations are closed as we're being told to get expect more heavy snow in Kent.
Southeastern is asking passengers to work from home if they can as some lines will be shut all day.
As a yellow weather warning for snow and ice in Kent is in place until Saturday.
We're being told to expect more problems on the roads and some schools are staying closed.
Police say a man's died after being pulled from a frozen lake at Danson Park in Welling.
Firefighters had to rescue a woman after she tried to get two dogs from an icy lake in Ashford.
school closures on Friday 2nd March include:
Horsted Infant and Junior School
Crest Infant School
Feaatherby Junior school Gillingham remains closed today due to the continued unsafe nature of the site and surrounding roads and paths
MidKent College Medway Campus
WHITSTABLE


Joy Lane Primary School


St Alphege CE Infant School


St Mary's Catholic Primary School


Whitstable Junior School


Archbishop's School


Barton Court Grammar School


Blean Primary School


Canterbury New Initiative


Canterbury Road Primary School


Chartham Primary School


Chislet CE Primary School


Elham CE Primary School


Hoath Primary School


Kent Health Needs Education Service (Canterbury)


Parkside Community Primary School


Petham Primary School


Pilgrims' Way Primary School


Simon Langton Girls' Grammar School


Simon Langton Grammar School for Boys


Spires Academy


St Anselm's Catholic School


St Faith's at Ash


St Johns CofE Primary School


St Mary's CE Primary School, Chilham


St Nicholas' School


St Peter's Methodist Primary School


St Stephen's Junior School


St Stephen's Infant School