Week-Long Campaign To Cut Plastic
19 February 2018, 11:22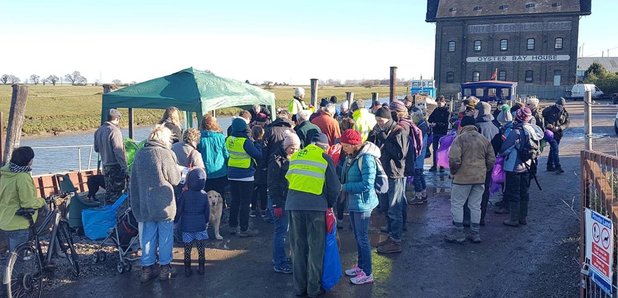 A town in Kent's going plastic free this week to try and help reduce how much ends up in the sea.
A campaign has started in Faversham after stats show eight million tonnes of plastic ends up in our seas and oceans every year.
Sally Edge, who came up with the idea, hopes 2,000 people will join her in pledging to give up or cut down on single use plastic.
The mum, who lives in Graveney, also wants shops, cafes and pubs to take part in the first Say No To Throwaway Plastic Week.
The 43-year-old said: "Unlike other environmental problems, this just feels personal.
"I'd been wanting to do something but felt a little bit helpless.
"I thought it would be easier if we were all doing it together, and if shops were doing it too."
The campaign, which runs until Saturday, has already attracted widespread attraction, and Sally hopes other towns will take part.