Charlie's '30 Before 30'
Here's how she got on!
Back in June James and Charlie chatted to librarian Lesley Evans from Sittingbourne who had set herself a list of 60 things to do before she was 60.
Charlie was so inspired by Lesley's list that she's decided, with the help of James and Kent to complete her '30 Before 30' list.
Here it is! See, hear and watch everything her and James have done at the bottom of this page!
1. Fly in a helicopter
2. Be in a music video

3. Present something on a foreign radio show
4. See a wild seal in Kent
5. Meet an hero of mine
6. Go to Dungeness because I have never been!
7. Go To the filming of a TV Show
8. Be an alpaca keeper for the day
9. DJ in a Kent club
10.Try Archery
11. Go Dog racing
12. Eat fish
13. See if I can fit in a suitcase
14. Do the show in a ballgown
15. Go planking under one of the Heart transmitters
16. Hop picking
17. Run away to the circus
18. Ride a Harley
19. Drive a tractor
20. Learn to cook
21. Watch the Godfather movies because I have never seen them
22. Bake for someone I care about
23. Dress up like Olivia Newton John and James as John Travolta and do karaoke
24. Be a town crier in a Kent town with James
25. Pitch an idea to a Dragon
26. Put a message in a bottle off the Kent coast
27. Be in close proximity of Royalty
28. Be in a professional photoshoot
29. Get a tweet back from a famous person
30. Re-enact a scene from one of my favourite films
Here are just some of the best bits from the 30...
And below see how Charlie with the help of James...has done them all! Heart would like to thank everyone in Kent who has made them all possible - it's been fun!
The Fonze, JLS and a seal the first 5 of Charlie's list
These include Charlie's first visit to Dungeness,her DJ-ing in a Kent Club and Paddy McGuinness with his lift!
Charlie really has gone to the dogs on this lot!
A leather jacket and wellington boots were needed for some of these!
Oyez! Oyez! Oyez! Charlie becomes a Town Crier and did Karaoke!
The final 5 and just like The Police...they had a message in a bottle.
Recently Played Tracks
10pm - 12am
Text 'HEART' to 82122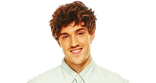 Stay tuned...
Now playing: The best feel good music