2012 Challenge goes to Heathrow
James and Charlie will do anything to get these photos.
People said they were mad - but thanks to Laurie and everyone at Streamline Kent , They rocked up at Heathrow and spent 6 hours between Terminals 3, 4 and 5. And it's harder than you think...going up to random people, when they have just got off a plane or they are ready to go on holiday and ask for a picture. But they did well...
The 2012 Challenge heads to Heathrow!
All got picture with all these countries Kenya, Mozambique, Dominican Republic, Burundi, Uganda, Botswana, Grenada, Surinam, Norway, St Kitts and Nevis, Lebanon, Taiwan, Bahrain, Switzerland, Singapore and Ethiopia.
Here is the list of the countries that we still need to get...can you help with any?
James and Charlie took a trip to the Capital to take some photos!
Recently Played Tracks
4pm - 7pm
Text 'KENT' to 82122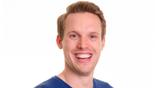 Stay tuned...
Now playing: The best feel good music