Win £250 For A Spring Makeover With Harveys!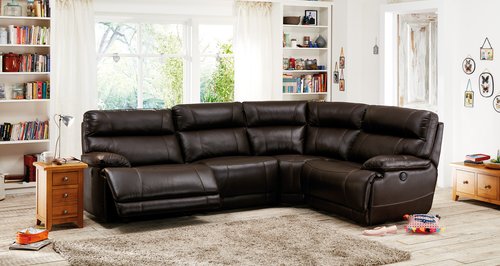 Does your living room need some loving? Is your dining room a bit drab? Then how about £250 to start off your spring home makeover? As we've teamed up with Harveys Furniture to give your home a revamp.
Harveys are all about making your home comfortable, and with a large range of sofas from £299 and dining sets from £399 to make your home the place of your dreams, being comfy is easy.
But as well as creating your perfect space, they want you to have furniture you're proud to show off, and with so many TV units, coffee tables, sideboards and display units on offer too, you can certainly display all of your best bits.
They have a number of fabulous collections to choose from, so that your style, your home and your decor are catered for. Then once you've furnished your home from top to bottom, why not pick up a fluffy rug or beautiful mirror for those final touches?
Win £250 for a spring home makeover!
If you're already thinking of giving your kitchen a spruce up or your living room a makeover, how about an extra £250 to help you get it sorted? We're giving you the chance to win £250 on Heart Drivetime with Greg each Feel Good Friday from Friday 21st April until Friday 12th May then from Friday 2nd to Friday 16th June.
Each Friday Greg will open the telephone lines and pick someone at random to come to air and play to win. Just answer his question correctly and you'll win that cash.
Get it wrong though and Greg will open the text line, where someone will steal your prize.
Competition Terms and Conditions here