These 100-Year-Old Ladies Share Their Beaty Tips That Keep Them Feeling Young!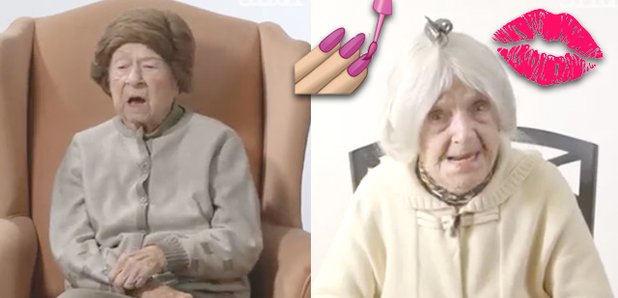 These ladies shared their century old secrets of their beauty regime - and it doesn't involve anti-ageing creams!
The internet is FULL of beauty advice, whether its what type of expensive mud you should slap on your face or the latest organic free range ethically sourced cream.
It's all very confusing! So these women, all above the age of A HUNDRED, are offering up no-nonsense beauty advice, which has served them well for decades.
Helen, who is 104 years old, has no time for fuss in the mornings and started wearing a wig to save time on her beauty regime when she was in her twenties!
She says: "It saved time in the morning. Going to school, dancing and just walking – it saved time in different ways."
Of her daily routine, she says: "First of all, [I] wash my face." Some of the other ladies in the video agree with this simple approach.
One says that she washes her face "three or four times a day with warm water" before rinsing it and applying plain ordinary baby oil.
Helen is an advocate of a capsule make-up bag and does her face with only two make-up items each day – an eyebrow pencil and a lipstick.
She reveals: "I use an eyebrow pencil and I put rouge on my skin. I use lipstick for my rouge." Genius!
We could certainly learn a lot from these ladies. Let's face it: they look incredible for their age so are obviously doing SOMETHING right!
So there you have it.
Throw all your make up away and grab a bottle of baby oil, what could go wrong?