Non-Surgical Treatments Taking The Beauty World By Storm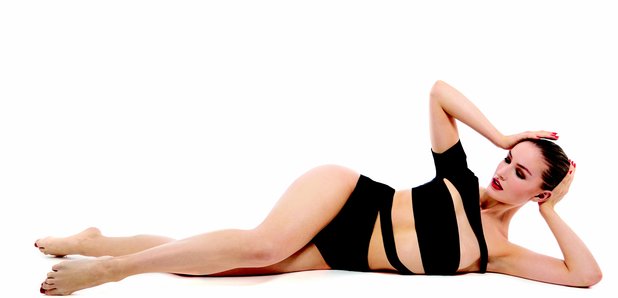 The little black book of salons and services you need to look (and feel) incredible…
Viora Reaction Skin Tightening Treatment, Harley Street Skin Clinic

Summer is just around the corner and it's got us thinking about getting bikini body ready, but like always we've only got a few weeks to get into shape before parading around in our bikinis in the sunshine.
So you can imagine our joy when we heard about Harley Street Skin Clinic's latest toy which promises to tone, firm and tighten our wobbly bits just in time for our holiday.
Viola Reaction the latest treatment that already has women across the country queuing up in hopes of tighter abs and a perky bum.
The treatment is non-invasive so there isn't a surgical knife in sight.
Instead, Viora Reaction skin tightening treatment utilises radio frequency energy to stimulate existing collagen and elastin fibers, enhance collagen secretion and improve the skin's elasticity over time. Throughout the treatment collagen fibers are contracted, giving an immediate firmed and tightened appearance.
Heart were given the chance to try the treatment and of course we jumped at the chance. Afterall, who wouldn't want to walk into a clinic and come out one hour later with a bum to rival J.LO?
Turns out, you need multiple sessions in order to see real results, so we booked onto three courses, but the average woman will have between 6-9 treatments.
After stripping down to our underwear the beautician placed the laser over our lower abdomen slowly making her way over our entire torso and we weren't expecting what happened next.
What started out as a warm sucking sensation soon turned into a mild burning sensation as the heat on the laser began to increase.
While it's not unbearable, it can become uncomfortable at times.
After 45 minutes our first treatment was complete, and while our abs hadn't transformed into Britney Spears' abs in the "Slave 4 U" video, we were pleasantly surprised with the smoother texture across the torso.
The best results came in the few days following the treatment, as the body's fat naturally began to break down we could see slightly more definition at the waist.
Following the second and third follow-up treatments, a firmer torso was more noticeable and our bemoaned muffin top was certainly less wobbly.
The Viola Reaction is a stretch financially if it's something you wanted to keep up regularly, but a pre-holiday blitz is definitely worth saving up for as the boost in body confidence we had whilst wearing our bikini abroad was priceless!
For quotes head over to harleystreetskinclinic.com, treatments start from £200.
CACI Non-Surgical Bum Lift
Want to get a bum like Jennifer Lopez but don't fancy going under the knife? The CACI legs and buttocks treatment could be the answer. The Computer Aided Cosmetology Instrument (CACI) provides a pain-free non-surgical butt lift working to tone the muscles, lift and tighten any unwanted dreaded sagging. This revolutionary (and bespoke) treatment is the perfect way to target specific skin concerns without resorting to plastic surgery.
The treatment combines the therapeutic benefits of a massage, with the effectiveness of micro-current therapy. It has been designed to pivot to the body contours to target your specific problem areas.
The heart beauty team were given a go, and we can safely say results were achieved within the first session!
Live in London? Seduire London Beauty Clinic in Soho offers the treatment, but CACI treatments are offered by over 10,000 of the world's leading aesthetic clinics, spas, hotels and health clubs across the country. Visit www.caci-international.co.uk to find out where you can try out the celeb-loving treatment. Prices start from £95.
Dermaroller at ProSkin Clinics
Take it from us, Dermaroller, also known as Microneedling is the next BIG thing in skin care – making you look and feel like you did in your 20's (minus the Bacardi hangover!) Anyway Dermaroller is a medical roller with hundreds of tiny needles arranged around it to drive tiny holes into the skin with the goal of spurring collagen growth. But it sounds scarier than it is! As the roller passes the skin, the needles work by pricking the skin and producing tiny microscopic punctures so that the skin is effectively tricked into repairing itself. The result is cell renewal and the natural production and stimulation of the skin's elastin and collagen. This revolutionary treatment also naturally promotes collagen production for resurfacing and reduction of scars and stretch marks too. To find your nearest ProSkin clinic, visit www.proskinclinics.com/clinics. Prices start from £79.
VelaShape III VSmooth Ripple Remover Treatment
When you're half naked on the beach, the last thing you want to worry about is cellulite. Don't let dimply skin on your thighs, bum or tum keep you from slipping on your swimsuit this summer. The VelaShape III VSmooth system tackles cellulite using bi-polar radio frequency and infrared light that heats tissue and increases circulation while stimulating collagen and tightening skin. Using this body-shaping treatment, cellulite won't stand a chance! It's basically a heated massaged that gives you smooth bump-free skin. Result! Find your local practice at www.syneron-candela.com/uk. Prices start from £200.
NaturaSKIN Wrinkle Relaxing
Wrinkle relaxing injections have been used successfully in more than half a million people since 2002. Yep, Botox is one of the world's most popular treatments, softening facial expression lines and wrinkles, resulting in younger, smoother-looking skin. Botox works by manipulating nerve impulses and softening muscle contractions in areas such as the forehead and around the eyes. It is administered through an injection with a delicate needle, pinpointing the exact areas of your face. It is also the only effective way to stop excessive underarm sweating.At NaturaSKIN, they work with clients to create a bespoke treatment journey to help then achieve and maintain the results that they want. From the initial consultation through to the aftercare program, NaturaSKIN clinicians are dedicated to ensuring that an individualised treatment plan with a holistic approach is achieved to help our clients achieve the desired effects. So what are you waiting for? Book in for your consultation now at www.naturaskin.co.uk Prices start from £150.
Lutronic Spectra Carbon Peel Facial
A facial is one of the most popular treatments in the beauty world and has become a spa go-to for women around the country but getting the right facial for your skin type is important. The beauty world is drifting away from the traditional mud mask facials (you know, the ones with cooling cucumbers for the eyes) and moving towards a facial revolution using newer technologies. The Spectra Carbon Peel treatment is a revolutionary skin rejuvenation procedure that provides an effective solution for enlarged pores, pigmentation and skin ageing using laser technology. A carbon based lotion is painted onto the face, where the laser, as if by magic, removes the carbon whilst treating the skin to reduce pore size, treat pigmentation and leave a clearer, fresher complexion. Book your treatment in at PHI Clinic, London here: www.phiclinic.com. Prices start from £300.
And now that you're looking and feeling great, you're ready to take on the world…