Style snap!
Two celebrities. One outfit. But who do you think wore it best?
Patsy Kensit vs Eva Green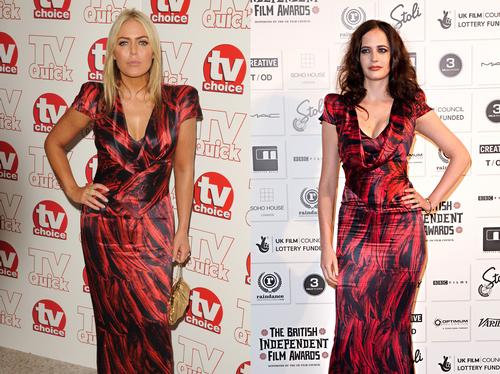 Both Patsy Kensit and Eva Green look fabulous in this Alexander McQueen gown. Patsy teamed her dress with tanned skin and a simple gold accessories while Eva's look is more dramatic with her milky skin and curly locks. But who wore it best? Vote now!