These Awe-Inspiring Double Image Tattoos Are The Next BIG Thing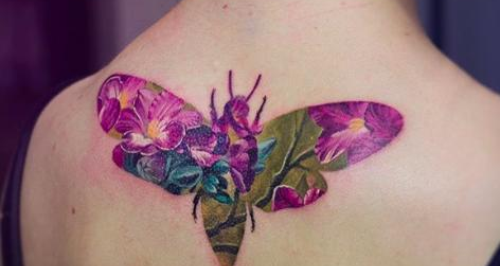 A brand new technique called double exposure is revolutionising the way we get inked...
Forget minimalist tattoos, bright colourful inkings are all the rage thanks to a new technique called double exposure.
The technique, normally used within photography, sees two images combined to make one single piece of artwork and the method has rarely been used by tattoo artists until now.
One in particular is Andrey Lukovnikov, who has been adding a photographic element to the skin by piecing together two beautiful images to create the most stunning designs.
Most of his awe-inspiring artworks draw inspiration from nature, and the bold coloured tattoos feature a mix of wildlife, wild animals and flowers and forest landscapes to create intricate designs.
Andrey's work has become so popular that his images are gaining an abundance of attention across social media. He currently has 9,000 Facebook followers and over 13k followers on Instagram.
Will be trying out one of these new designs? We will!