8 Disney Makeup Looks You Can Totally Do At Home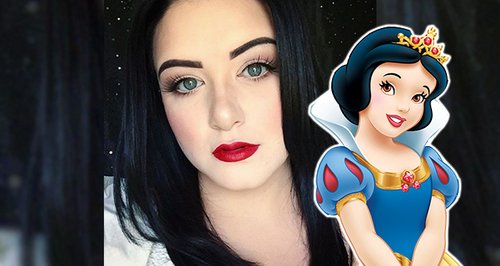 It's amazing what a bit of eyeshadow and flick of lipstick can do.
Because watching Disney isn't enough - we want to look like the characters too!
Here's how you can achieve the Disney look with makeup alone, without looking like you've hit the fancy dress box!
The White Queen
Bold lips isn't always best. Try a more neutral red for a look like the White Queen in Alice in Wonderland.
Goofy
Take inspiration from good old Goofy by using a bronze eyeshadow for the top eyelid and a gold eyeshadow for underneath your eye. Be bold and opt for a brown lip - but make sure you highlight your nose and cheekbones to make sure you don't get a sunken look.
Daisy Duck
If you want to achieve a fun look, Daisy's pink and purple look will work for you! Make sure that you break up the block colours with some eyeliner - the big eyelashes are not necessary!
Hades
Who says that you have to take inspiration from the goodies? The bad guys can look just as great! If you're feeling dark and bold, opt for a daring, deep blue, metallic lipstick.
Princess Tiana
Princess Tiana's clean cut, stripped back look can totally be achieved at home. It's all about the subtle colour added to the lips.
Maleficent
Okay so you don't have to go for the whole rams-horns-on-the-head thing but you can use purples to give you a Maleficent look. Don't overdo it though, you don't want to look like you've got a black eye. And a choker to complete the look.
Snow White
If you're naturally pale and there's no amount of fake tan that can save you, then why not embrace it and go for a bright red lipstick instead.
Elsa
The key to the Elsa look is to not over do it. Pale pinks are a must.
Happy transforming!