10 Celebrities Who Give Us Ultimate Makeup Goals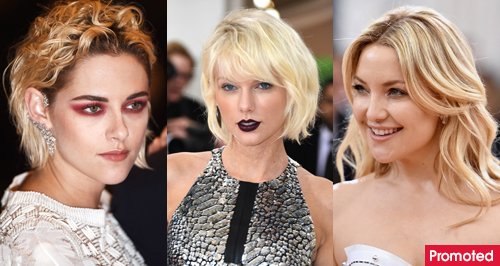 Who knew a platinum blonde 'do could look quite so amazing with black lipstick...yes, Taylor Swift, we're looking at you!

If you're anything like us your makeup routine has stayed pretty much the same for the past few years.
Sure, you might change your products and invest in some new brand every now and then, but your 'go-to look' is the same.
Well, hold onto your hats ladies, because summer is here and now's the ideal time to try something new! From being more adventurous to experimenting with colour, we've picked our top 10 makeup goals and the celebs who make it look easy.
Take a look and let us know which goal you're aiming for below...
The Goal: To be more daring
Celeb Inspiration: Taylor Swift
Not only did Taylor unveil a platinum blonde shaggy crop recently, but she paired it with an almost-black lipstick at the fashionable Met Gala. What we love about this brave colour combo is that it still looks fantastic...who wants to be daring if the result is disastrous?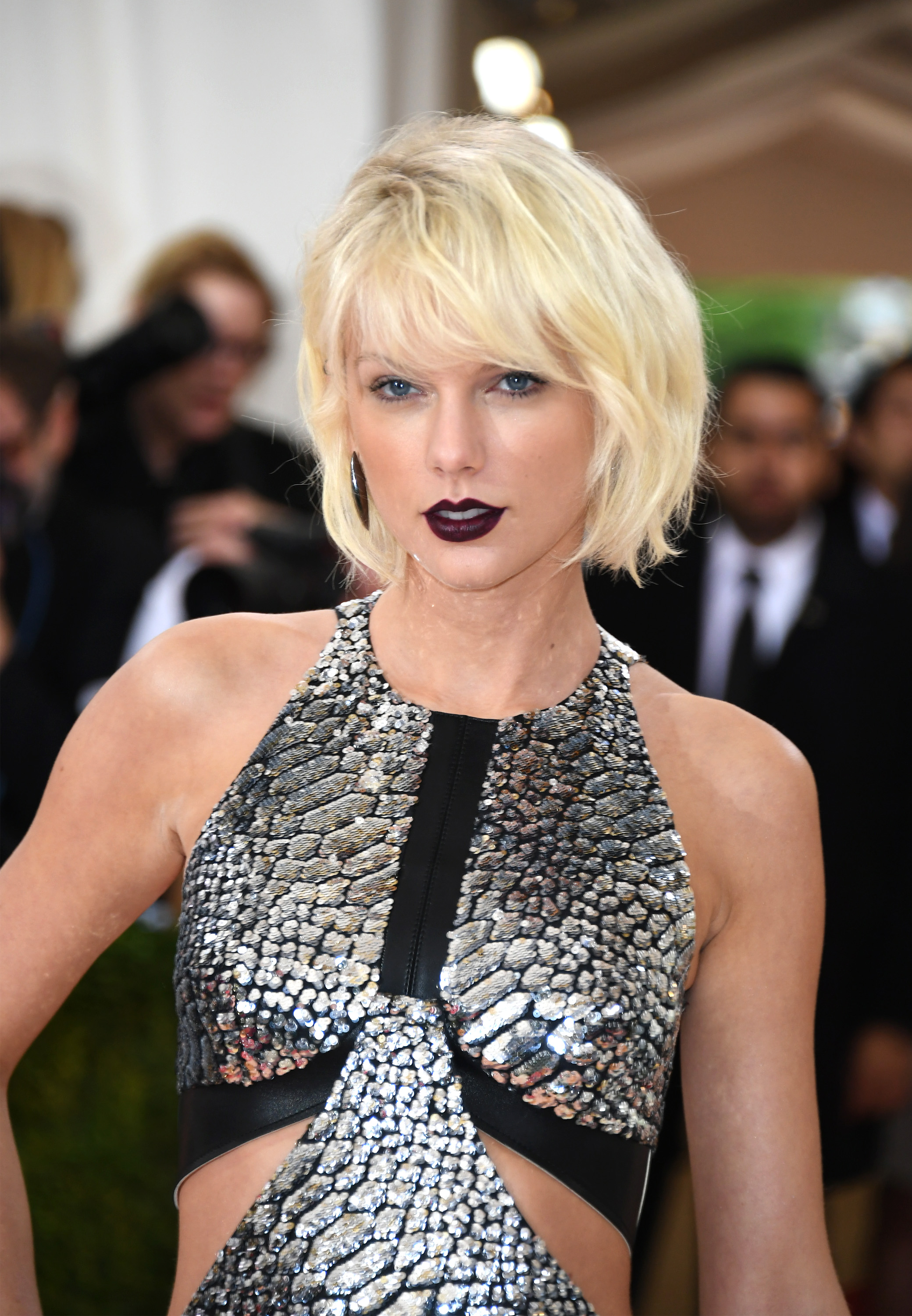 The Goal: To be more experimental
Celeb Inspiration: Kristen Stewart
Red eyeshadow shouldn't work, and yet it looks epic on Kristen Stewart. The 'Twilight' star used a smoky red eye to make a statement alongside a simple white dress at the Cannes Film Festival this year. We're not sure it would work on a trip to Tesco, but we'll be trying this on a night out!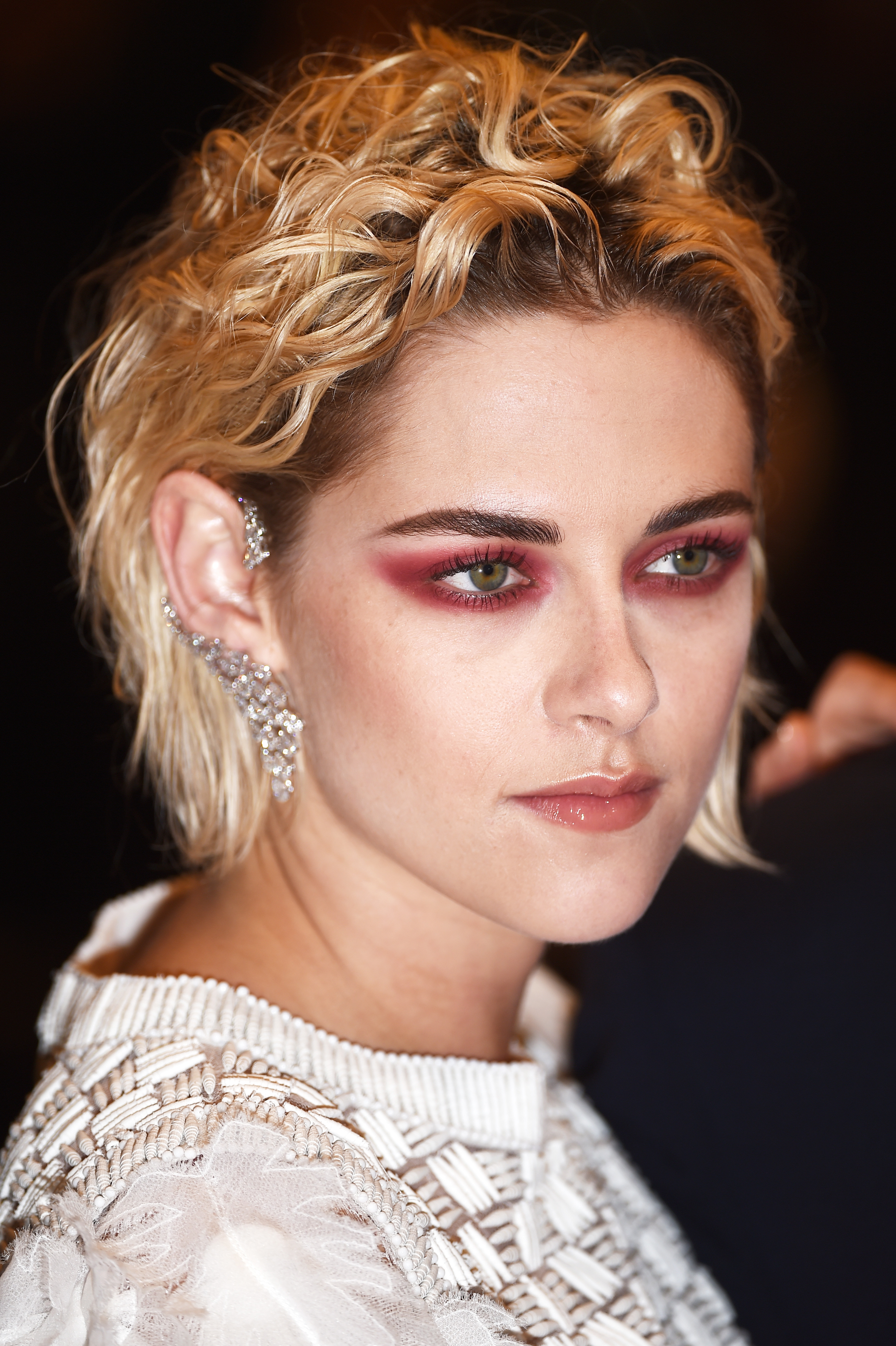 The Goal: Ultimate dewy complexion
Celeb Inspiration: Kate Hudson
The beautiful Kate Hudson always has a flawless-looking base, but it's the subtle shine that emanates from her skin that makes it look well-and-truly natural. Somehow she finds a balance between too-matte and too-shiny...give us your secret Kate! #foundationgoals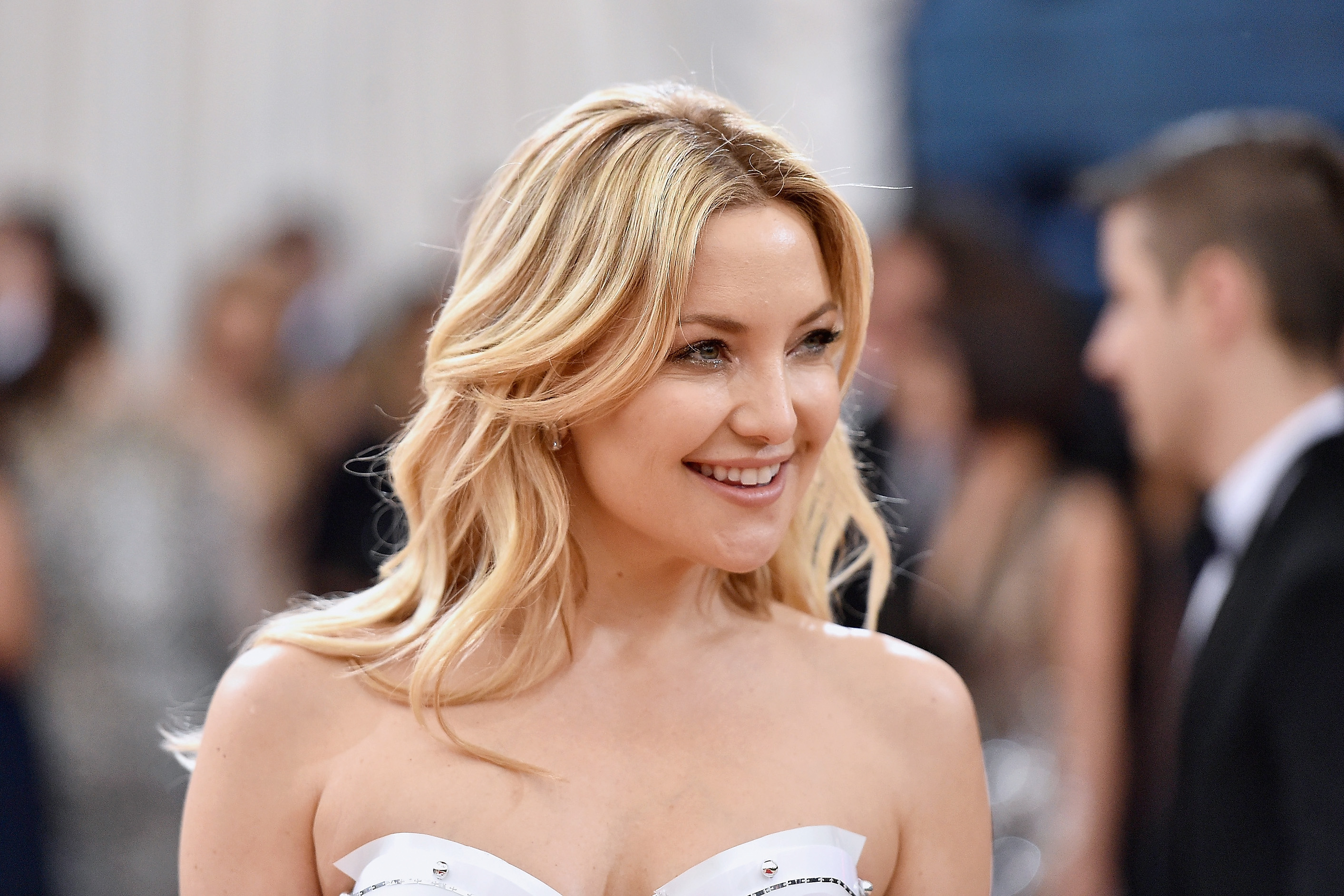 The Goal: To be a contouring master
Celeb Inspiration: Kim Kardashian
She's the famous face behind a new wave of contouring that's hit the mainstream in the last couple of years, but who's got time to buff, polish and bake (yes, really) like Kim K?! Fortunately, a whole host of contouring palettes and how-to video tutorials are available to help us get the look with half the effort. Check out some of our fave products here.
The Goal: To get the pop star glow
Celeb Inspiration: Jennifer Lopez
Can you believe JLo is 46?! If you strive to look as golden and glowing as Jennifer, choose products that ARE NOT packed full of glitter...you want to look heavenly, not like Edward Cullen in the sunlight.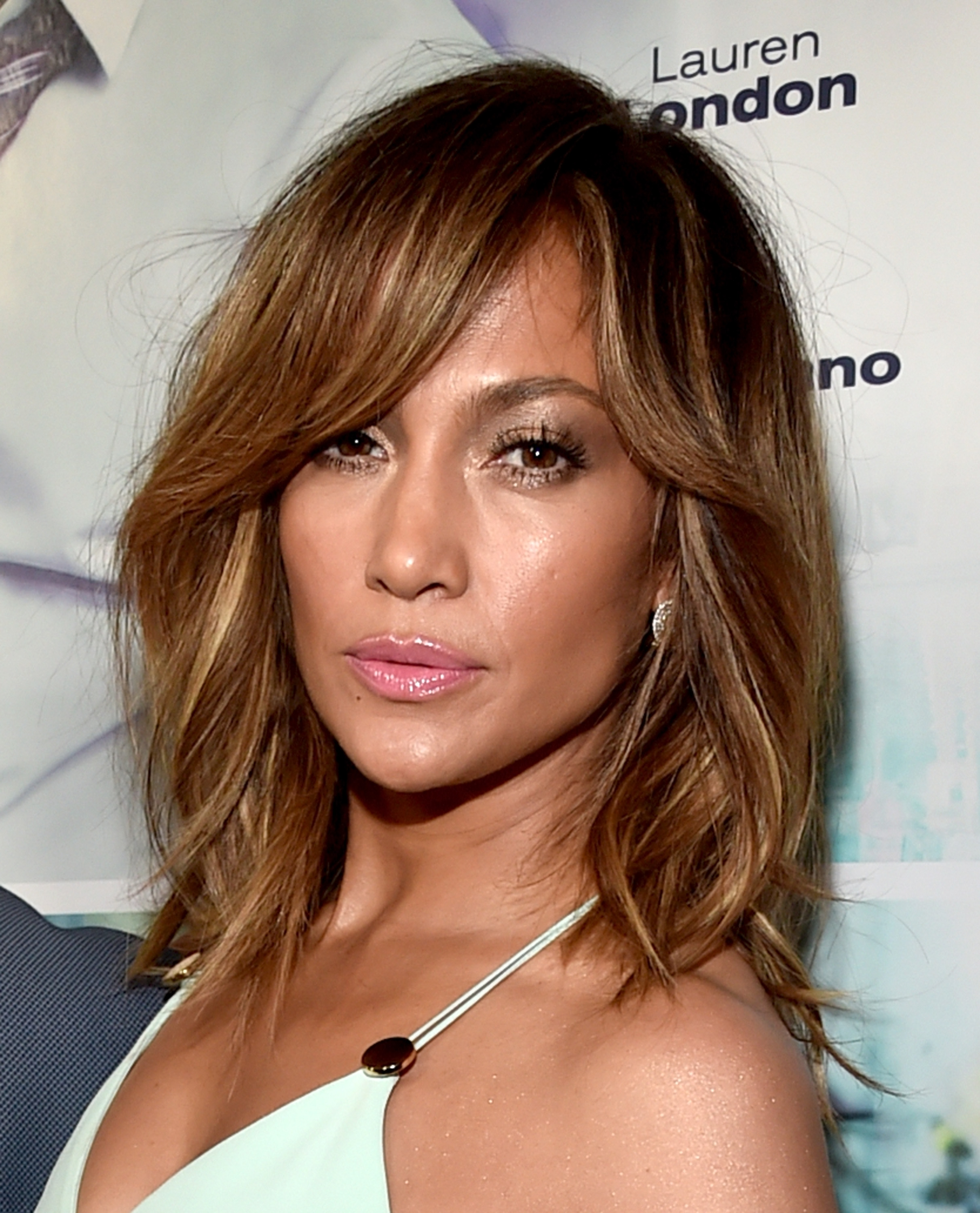 The Goal: To master the vintage pin-up look
Celeb Inspiration: Dita Von Teese
Vintage glamour is high on our beauty wish list, but it's hard to look 2016-appropriate and not like we've dressed up for a 1940s costume party. Take inspiration from Dita Von Teese and focus on strong eyebrows, a precise cat eye flick and a beautiful red lipstick...we'll let you pick the perfect fit-and-flair sundress!
The Goal: Perfect the smoky eye
Celeb Inspiration: Keira Knightley
She's most famous for her movie star pout (do you love it or loathe it?), but Keira Knightley always has A-list smoky eye game! What makes it so impactful is that it's very rarely black...just take a look at this taupe brown look in the picture below. Subtle, glamorous and achievable in real life!
The Goal: To achieve the perfect eye liner flick
Celeb Inspiration: Adele
She's got a loving family, millions of fans, three best-selling albums, a sell-out world tour and a brilliantly down-to-earth nature...couldn't you have left the best eye liner game to someone else Adele? Just kidding! We don't know who Adele's makeup artist is, but that flick is just pristine! *round of applause*
The Goal: To look a little sexy, but not smutty
Celeb Inspiration: Blake Lively
Of course, it helps that she is jaw-droppingly beautiful, but Blake Lively always toes that line between saintly and sexy. We reckon it's the sugary-sweet colours she uses on lips and eyes, and the either-or rule she follows at fancy red carpet events. Just remember, bold eyes-subtle lips, OR neutral eyes, bright lipstick. Job done.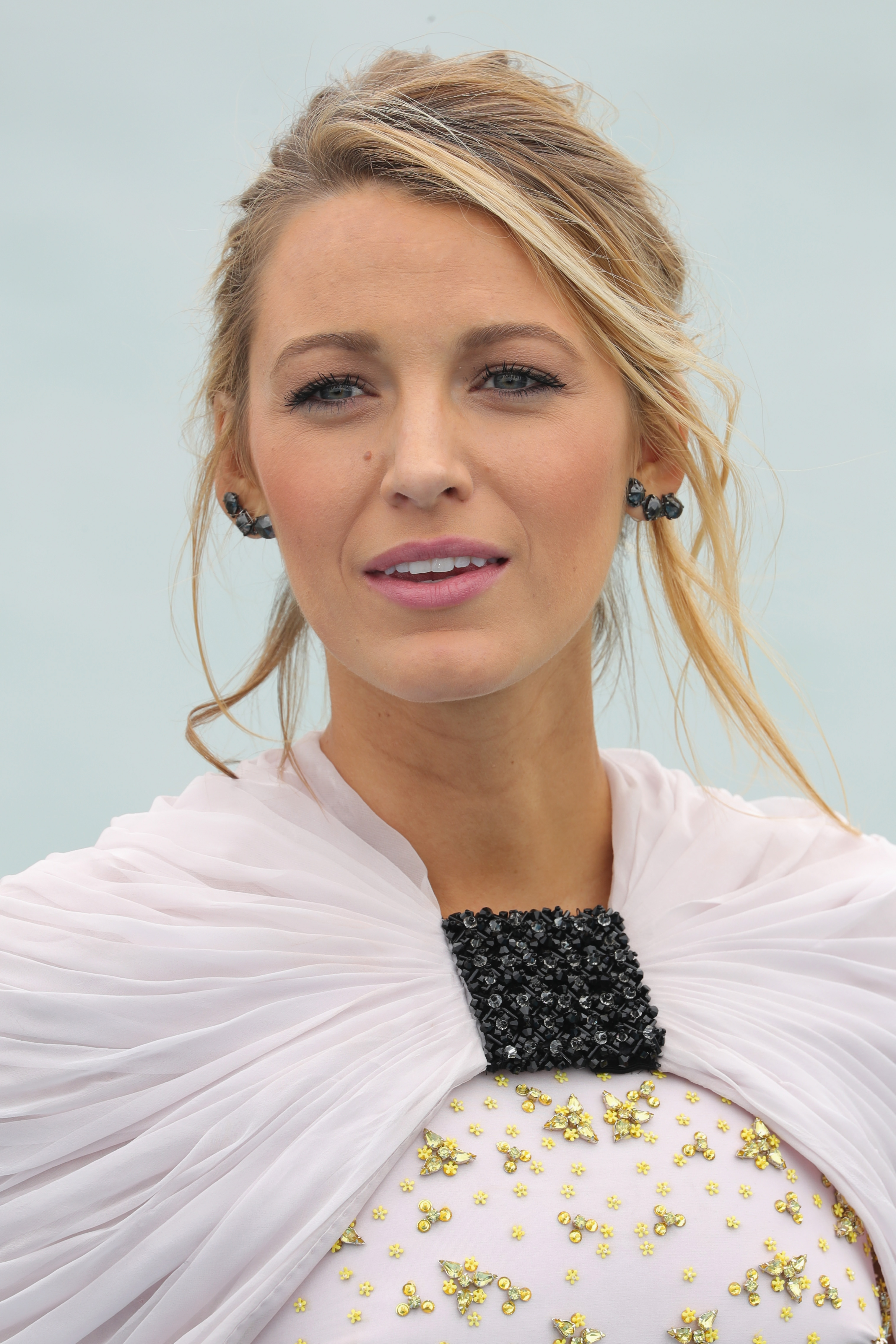 The Goal: To have eyebrows that wow
Celeb Inspiration: Lily Collins
Eyebrows are like the frame around a beautiful picture...it may not seem important, but then once it's on, you can't believe you ever lived without it! Take a look at our ultimate guide to brows here or make like actress Lily Collins and throw away your tweezers for good!
Now go forth and achieve your beauty goals!