Fake Awake Hacks And Hero-Products For Tired Eyes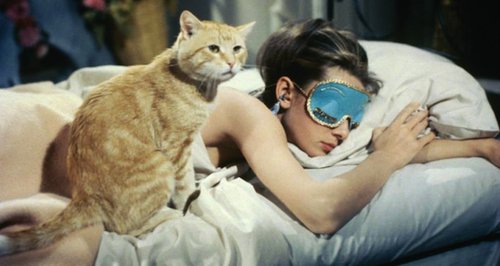 You don't need a face full of make-up to disguise the effects of a tough night's sleep. Get rid of your under-eye dark circles, bags, redness and fine lines FAST, with these fake awake hacks…
Your eye area is like a Facebook status update: It reveals everything about what's going on in your life – whether you've been slacking on the sunscreen or have been up all night with the kids. But no matter how exhausted you are, you can banish tired eyes with these fake awake hacks...
Fake Awake
Ditch your black eyeliner in favour of a white one, sweeping it along the inner upper and lower rims. Adding white to your eyes will disguise how tired you really are and immediately create a brighter and more wide-awake look.
But if you draw the line (get it?) at white eye pencil, you can always apply a dab of a light shimmer eyeshadow (taupe or pale pink) into the inner corners of your eyes for the same effect – the light will reflect off of the shimmer to camouflage dark circles.
Try: Bold White Waterproof Eyeliner, £3.99, www.barrym.com
Mist Yourself
When everyone else in your office goes to the vending machine around 3pm, reach for a facial mist instead. Spritzing yourself will fight fatigue and reclaim that dewiness you had at 8am.
Chill Out
Using soggy cucumber slices for your eyes is so like, five years ago. The new trick is to place cool metal spoons on your eyes for a few minutes to reduce puffiness and soothe tired eyes. Just pop your metal spoons in the freezer then remove them once they're cold and gently press them (curve side down) onto your eyes. This trick will also tighten up the skin around your eyes before you apply makeup providing a de-puffing chill to swollen eyes, result!
But if you don't fancy balancing spoons on your face, there are plenty of products with metal applicators that help smooth the look of under-eye puffiness.
Try: Caffeine Eye Roll-On, £10.49, www.garnier.co.uk
Brightening Beauty Buys
Clearly, we all need some more shut-eye but for now, give the delicate area around your eyes some extra special TLC with these fake awake products that will become your tired-eyes new best friends…
Pro-Radiance Illuminating Flash Balm, £33, www.elemis.com