The World's First ANTI-AGEING Gin Has Answered Our Prayers.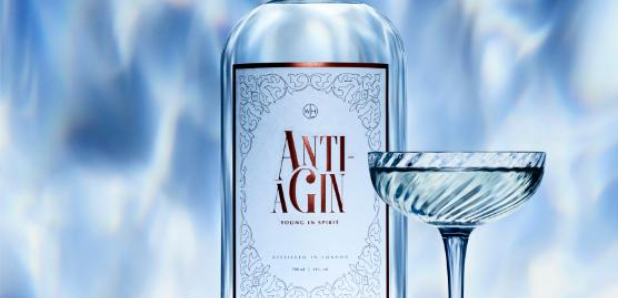 The new anti-ageing alcoholic beverage has everyone asking... Why didn't we think of this SOONER?
The heavens have opened and the almighty powers that be, have finally bestowed upon us the first gin with anti-ageing properties.
HALLELUJAH!
The 40% spirit has been distilled with collagen and is being heralded by it's creators as the "alcoholic equivalent of a facial", meaning next time we knock back five dry martini's on a night out we won't feel so guilty.
So what could this genius product be called? Anti-aGin of course.
The cheeky bevy, which can be snapped up for £34.99 at drinksupermarket.com, is claimed to be full of skin boosting properties.
Our skin naturally produces collagen, which is basically what helps keep our skin wrinkle free and full of elasticity, however as we get older these levels of collagen decrease which is why everything tends to head south after a certain age.
Thankfully, Anti-Agin is meant to be full of anti-oxidants and "skin healing" botanicals including green tea, witch hazel, nettle and gotu kola - which the bottle claims can help reduce cellulite and sun damage.
Collagen has been a leading treatment in beauty for years, officials at the Association of UK Dietitians (BDA) are skeptical of any products claiming to be packed with the ingredient, arguing there is little evidence to suggest collagen supplements actually boost skin health.
Either way, we're willing to try our luck!
So barman, we'll have two Anti-aGin and tonics, shaken not stirred! Oh, and wrinkle free from now on!