This Instagrammer's Post On Body Confidence Is SO Empowering!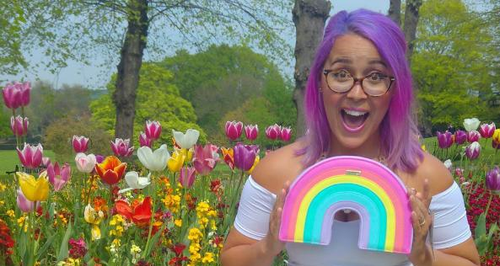 This Instagrammers emotional post about body confidence is full of wisdom and empowerment!
Instagram is a great place for inspirational and positive vibes, and user bodyposipanda's amazing page is a real confidence booster!
Bodyposipanda, real name Megan Jayne Crabbe. posts lots about body confidence and general pick me up pictures for ladies of all shapes and sizes to live by.
Her posts include motivational quotes, cute drawings and hilarious memes all with a powerful message behind them about feeling confident in your own skin.
One of her most recent posts is accompanied by an emotional and incredibly personal caption where she addressed her own conflicts with her body and and encouraged others to take ownership of their bodies and 'Take your power back'.
She says 'You are capable of far greater things than forcing your body into what they think it should be'. The post, so far, has had a whopping 21,000 likes and has clearly struck a chord with Instagrammers across the globe.
Wise words Megan!