There Is ONE Thing You Should NEVER Do To Your Nails...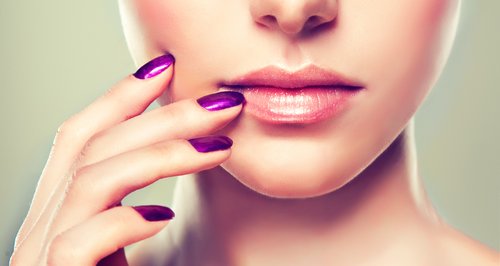 It may come as a surprise but there is one thing in your nail routine that you are doing VERY wrong...
There are two types of people in the world. The ones who can grown long, luscious and healthy nails without any problem, and those who no matter how hard they try only achieve stubby, flaky nails that break in an instant.
However with so many quick fixes on the market and salons offering affordable gel polishes and acrylics, there's really no excuse for tatty looking talons.
However there has been a lot of speculation as to whether shellac and gel treatments could be causing you more harm than good.
Fear not, celebrity nail artist Britney Tokyo has put our minds to rest by explaining that the manicures themselves will cause no harm to your hands and this isn't actually the reason for weak nails.
In fact, she claims the REAL cause for damaged nails is not using the proper methods to have them removed.
She told Racked: "Having nails done are not bad for your nails, but incorrectly removing them can lead to damage.
Yep, hands up! We are totally guilty of this. Whether it's a nervous disposition, impatience or pure boredom, there's totally been times when we've found ourselves picking at our nails, which is a BIG NO, NO as far as Tokyo is concerned.
"I never want anyone to peel off their gel or acrylic nails! By peeling off, the original nails can get severely damaged, and very thin." Britney explains.
She advises people to remove the varnish by soaking their fingers in nail removal acetone.
Britney added: "Also, never bite your nails."
Pfft...Now there's a task that's easier said than done!