5 Reasons Why You Shouldn't Be Scared Of Skincare Oils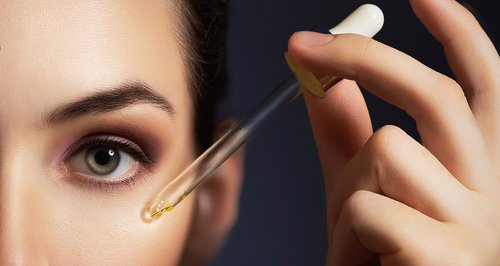 Worried about looking greasy? Forget it! Skincare and hair oils are the ideal way to look your best with minimal effort. Trust us...

Skincare oils are the most essential beauty buy of the moment, so why are so many of us still worried about using them?
Visions of teenage greasy skin and a shiny forehead are rife, but we promise oils have the potential to transform your complexion, banish pimples, reduce fine lines and give you that supermodel glow.
Here are five reasons why a top quality oil should be part of your regular routine...
They're the best for dry skin
Facial oils work on all skin types; from the very dry to combination and even oily skin. In fact, using a facial oil regularly can help to balance oil production, calm sensitivity and tackle areas of pigmentation or dark spots.
Oil helps reduce the appearance of wrinkles
As we age wrinkles look deeper because the skin's natural oils decrease and the amount of moisture our skin can naturally retain also decreases - imagine a sponge slowly loosing its power over time! Thick face creams are great, but oils have special properties which mean they can penetrate through the skin, prevent water loss and give us that plumped up look.
If you want to make your anti-ageing moisturiser work harder try adding a few drops of oil to your skin before applying. The oil molecules trick your skin into letting all those posh anti-ageing ingredients soak through instead of just floating on the surface. Clever, right?
Fancy a massage?
Oil encourages you to massage your skin, whether that's on your face, your legs or your dry elbows! This is actually fantastic for your skin while also helping to relax the muscles underneath. In fact, facial massage has been proven to boost blood flow, improve your complexion and remove stress. It's like a salon facial at home!
Your skin will not look oily or greasy
Sure, if you apply the whole bottle in one go your skin or hair will look like you've just swam through olive oil, but a few drops certainly won't make you look greasy!! Instead you'll get a dewy glow, while also tackling dry patches, sore lips and flyaway eyebrows. It's a win-win situation.
Oil is fantastic for hair too!
If you struggle with split ends, flyaways, frizz or just need to perfect your evening do, then hair oil is the answer. There are plenty of brands on the market, but look for a lightweight formula and use it sparingly at the ends of your hair to avoid looking unwashed!
Want to try a top notch skincare oil before splashing out on a full sized bottle?
The brilliant new Heart Beauty Box contains a handy 17ml sized Melvita L'Or Bio Huile Extraordinaire Oil, which is designed to nourish and enhance everything from the skin on your face to your split ends...talk about multipurpose products!
The Heart Beauty Box contains over £77 worth of hero products by amazing brands like REN, Garner, Nails inc. and Sanctuary, and you can get the lot for just £20 plus p&p.
Find out more about the Heart Beauty Box here
What are you waiting for? Get all of these treats just in time for the summer season by clicking here...