This Make Up Artist Creates Your Favourite Films On Her Lips!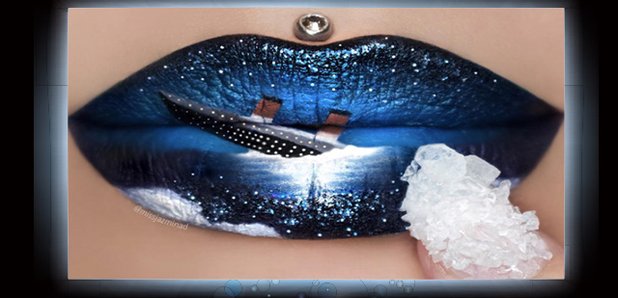 This incredibly talented make up artist recreates iconic film scenes on her lips!
Doing lipstick well is a dark art.
It' so easy to smudge it, then it gets on your teeth and then it goes all over your coffee cup. Don't get us started on lip liner either!
So that's what makes Jazmina Daniel's creations all the more impressive.
Using only her lips as a canvas, she recreates iconic scenes and characters from some of the world's best loved films and the result is incredible!
Cinderella
Breakfast At Tiffany's
Alice In Wonderland
Titanic
Mulan
Some of her creations take up to FOUR HOURS to create and she posts them on Instagram to her one million followers.
And what's even more amazing is that she doesn't use specialist products to create her masterpieces either using ordinary lipsticks and lip paints such as those from Kylie Cosmetics and Kat Von D Beauty.
So impressive!