Your Tan Commandments: Fake A Natural Looking Beach Tan All Summer Long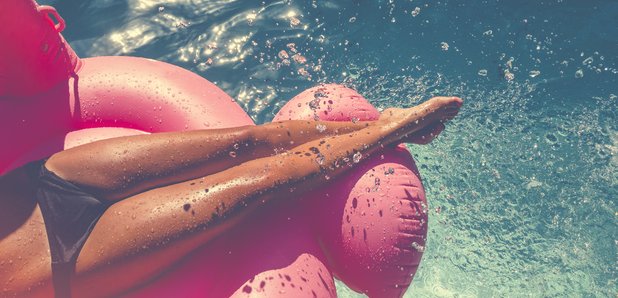 We're in the know on just how to get a natural looking summer glow and keep that sun-kissed complexion looking beach ready.
If you want to make your first beach entrance of the summer looking glowing, we've got some great tips that get to the nitty gritty of self-tanning and show you how to avoid the common pitfalls that can leave you with orange streaks, patchy pits and an uneven colour.
Prepping is key
Prepping is key! Give your entire body an exfoliation first with a pre-tan scrub if you want the colour to last and look gorgeously smooth. Not only is it important to get rid of dead skin cells but you need to moisturise dry areas to create an even base. Then, let a rich cream seep into cracked patches on your knees, elbows and feet before you even think about reaching for the bottle.
Hold the wax!
Ever noticed fake tan sits in the tiny holes on your body once you've de-stubbled? Say hello to the speckled egg effect. It's not pretty and is a sure-fire sign you're a tanning novice. So do any hair removal rituals well in advance because it will create open pores and super-sensitive skin that fill with product once it's applied.
Picking your perfect shade
If you're fair-skinned but want a deep glow, don't go shopping for the darkest tan you can find. The best way to achieve a natural colour is to pick the product best designed for your skin tone. If you plonk a mahogany mousse on porcelain legs, you're asking for a scaly orange disaster. It's simple; fair for fair, medium for olive and dark for dark, then if you want a deeper tan apply small amounts daily.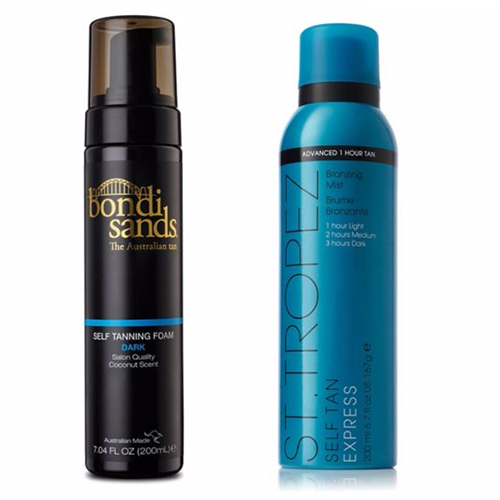 The St Tropez Self Tan Express Mist (£26) is perfect for a natural and more subtle glow while the Bondi Sands Self Tan Mousse in Dark (£14.99) is perfect for a rich and flawless tan.
Tanning hands and feet!
If you've followed our tips, by now you should have achieved the perfect summer glow - but how the heck do you tan those hands and feet!? Luckily we can tell you that too. Use a mixture of moisturiser and tanning mousse to lightly pat over the back of your hands, fingers and top of your feet, this also works well on your face. Use a baby wipe to get between your fingers to avoid nasty stains!
Banish troublesome blotches
Even if you've followed our rules religiously, fake tanning can go bottoms up. Thankfully, Bondi Sands Self Tan Eraser (£14.99) is perfect to remove those unwanted blotchy bits as well as moisturising your skin at the same time It's also Australian made and nobody knows more about tan than the Aussies!