This Dad Did A Voiceover On His Daughter's Make Up Video And It's Too Funny
26 July 2017, 12:15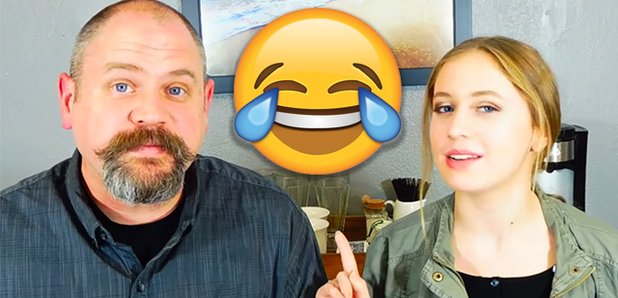 Megan's dad wanted to get involved in her most recent make up tutorial and the result is hilarious.
The internet is FULL of make up tutorials and videos teaching us how to get the best natural make up look or the best smokey eye.
You'd be forgiven for thinking that they're all the same, after all, how many videos can you watch before you know the perfect way to blend your concealer?
One lifestyle YouTuber who goes by the name Meggs and Bacon took a bit of a detour from her usual make up tutorial uploads and got her dad to do a hilarious voiceover narrating each of the steps.
And it is definitely as funny as you would imagine...
We don't think her dad has got the make up lingo down and instead he makes up some of his own names for the products and techniques used in the video.
Our personal highlights from the video are when he calls Megan's beauty blender a 'squishy egg' and when he says her Elf brand primer was made from the sweat of elves. You couldn't make this up!
He also shows himself up when Megan applies her foundation saying that the reason for this is "make up camouflage so if there was lots of different make up around you wouldn't be able to see" her.
Yep, well done Dad that's DEFINITELY why we wear foundation - for camouflage!
When Megan moves on to her eyebrows the hilarious commentary continues with Megan's dad explaining that she "doesn't like the eyebrows she was given so she's drawing these in".
The best bit is when Megan uses the popular make up brand Too Faced and her dad says: "This is called Too Faced and i'm using this because if you don't have enough face, this will give you a bit more face".
If you want more hilarious make up related antics from Megan and her dad they have another video on her channel which he stars and is tested with a make up knowledge quiz which is just as funny!